Editor's note: Pangolins are the most poached and trafficked mammal in the world. We hope that by playing this Doodle game, you can learn a bit more about these wonderful creatures. To get more information and see how you can help, check out this page on the World Wildlife Fund site.
This Valentine's Day, we're telling the tale of two long-distance loves who have been struck by Cupid's arrow. Writing love letters to each other from far-off places, these pangolins know in their hearts that they're scaly soulmates. What better day to meet for their first date than the most romantic day of the year?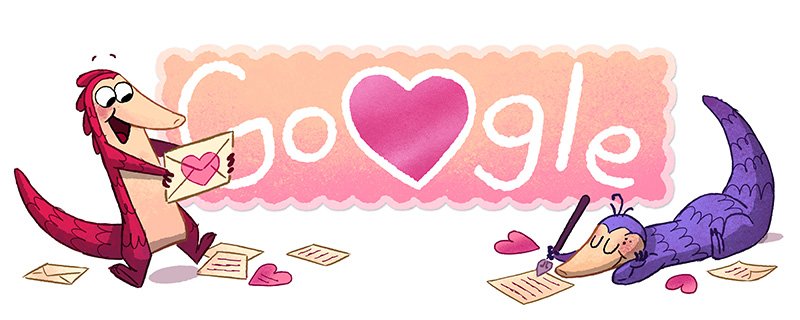 To ensure this first date goes off without a hitch, one pangolin journeys around the world to learn how to best romance its partner. In today's Doodle game, you'll go on the same journey. Who knows? You might learn a thing or two as well.

First, the pangolin travels to Ghana to meet a friend, who teaches the fine art of making a chocolate cake. After all, everyone knows the way to pangolin's heart is through its stomach!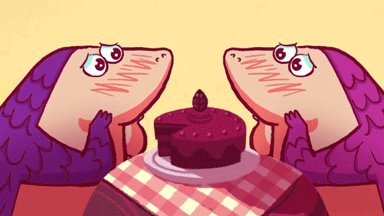 Next the pangolin ventures to India where its musical pal shows how to construct a lovely melody that's sure to touch the heart of its beloved. To express its love, the pangolin writes a sweet tune that's sure to make the heart sing!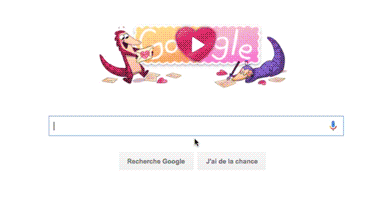 In China, the pangolin learns to dance. By collecting colorful fans and following the rhythm of its heart, the pangolin lets its dance moves do the talking.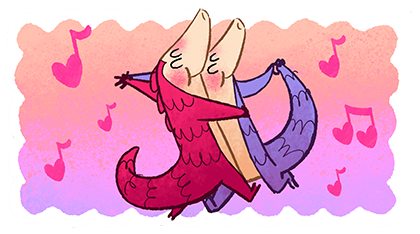 On its final quest, the pangolin journeys to the Philippines to learn how to build a beautiful bouquet. This flower arrangement is sure to warm the home and the heart of its pangolove.
Once our pangolin heroes have found their hearts' desire, show your own Valentine they're the king or queen of hearts by sharing your score when the game is complete. After all, Valentine's festivities are always sweeter when they're shared!