Today, Gboard for Android is getting a bunch of fresh new features. You'll get access to emoji and GIF suggestions while you type, improved voice typing, more keyboard themes, as well as access to Google Translate. In addition, search features including web, GIF, and emoji search are now available in right-to-left languages on Gboard.
Try new ways to get your point across. Now as you type, you'll see emojis and GIF searches in the suggestion strip to help you express yourself in new (and more fun!) ways. You can now share GIFs in supported apps such as Facebook Messenger, Snapchat, Hangouts and Allo.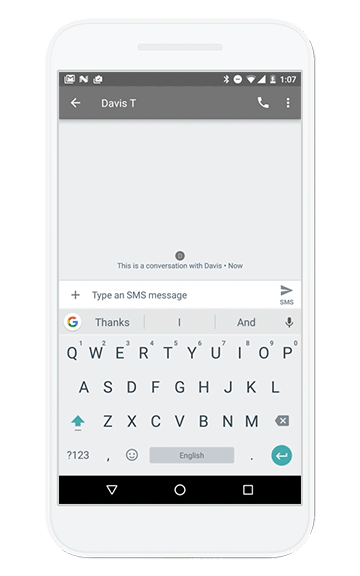 Speak up. Voice typing is now easier than ever with an updated interface to make it seamless to switch back to regular typing.
Select your style. To liven up your keyboard, you can choose new scenic views as your backdrop. To access, go to Gboard settings and select theme or press on the Theme icon in the quick features menu in the suggestion strip. We will be offering more themes more often from now on, so make sure to keep checking back.
Say hola. Whether you're texting a friend who speaks another language or just want to express yourself in a different tongue, just click the Translate icon within the quick feature menu. That'll jumpstart Google Translate in your keyboard, instantly translating words and phrases as you type.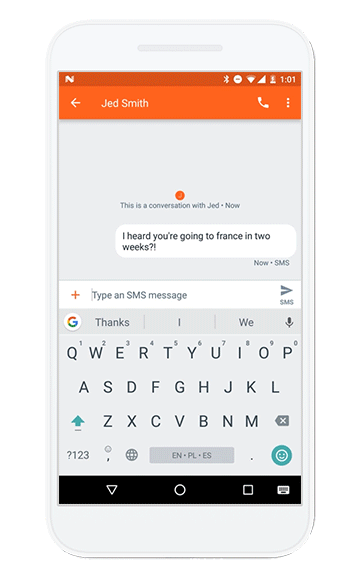 Search and share. Now for the first time in right-to-left languages (think Arabic, Hebrew and Farsi), you can tap on the arrow or the G in the suggestion strip and get access to new search features, including web, GIF and emoji. ?
To test drive these updates to Gboard for Android yourself, head to the Google Play Store and make sure you're running the latest version of the app.