If you're ready for a month of nonstop college hoops, we've got great news: Google Search and Google Assistant features are here to keep you updated and make sure you don't miss a single play. 
One-stop shop for game highlights
We teamed up with the NCAA and Turner Sports to bring the action of both the men and women's Tournaments to you. Game-related searches including those for specific teams, match-ups or the tournament will trigger either in-game or postgame video highlights, all from the Google Search page. From unbelievable blocks to clutch steals to buzzer beaters, you'll be able to relive the best moments from every game. 
Gameday Assist(ant)
You can also use Google Assistant to find out when the next game is or check on the latest scores. Try asking, "Hey Google…"
"When's the next college basketball  game?" 

"When's the next [team name] game?"

"What's the latest college basketball news?"
A Trends-based bracket
Everyone has their own method of filling out a bracket. Maybe you've researched the teams, or perhaps you're one of those people who pick based on the mascots. Whatever your method, we know it's a popular pursuit because U.S. search interest in "
Bracket
" peaks every year in March. Well we decided to use Search trends to fill out our own for both the men's and women's tournaments: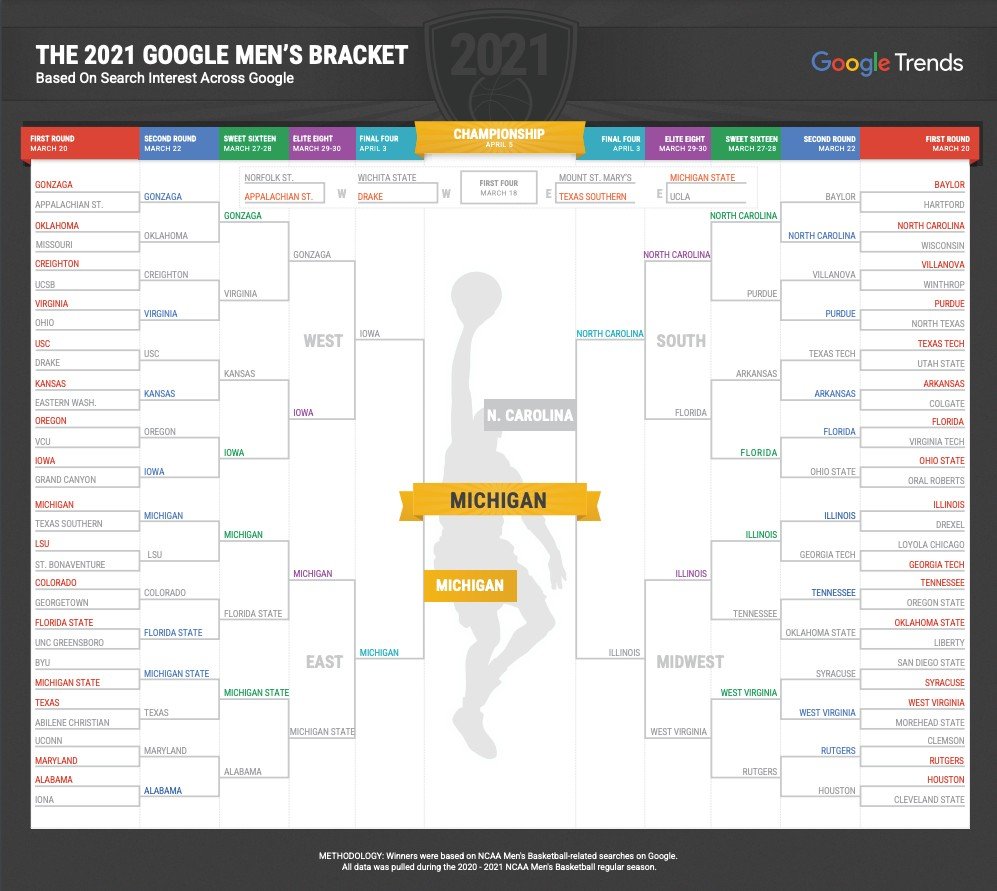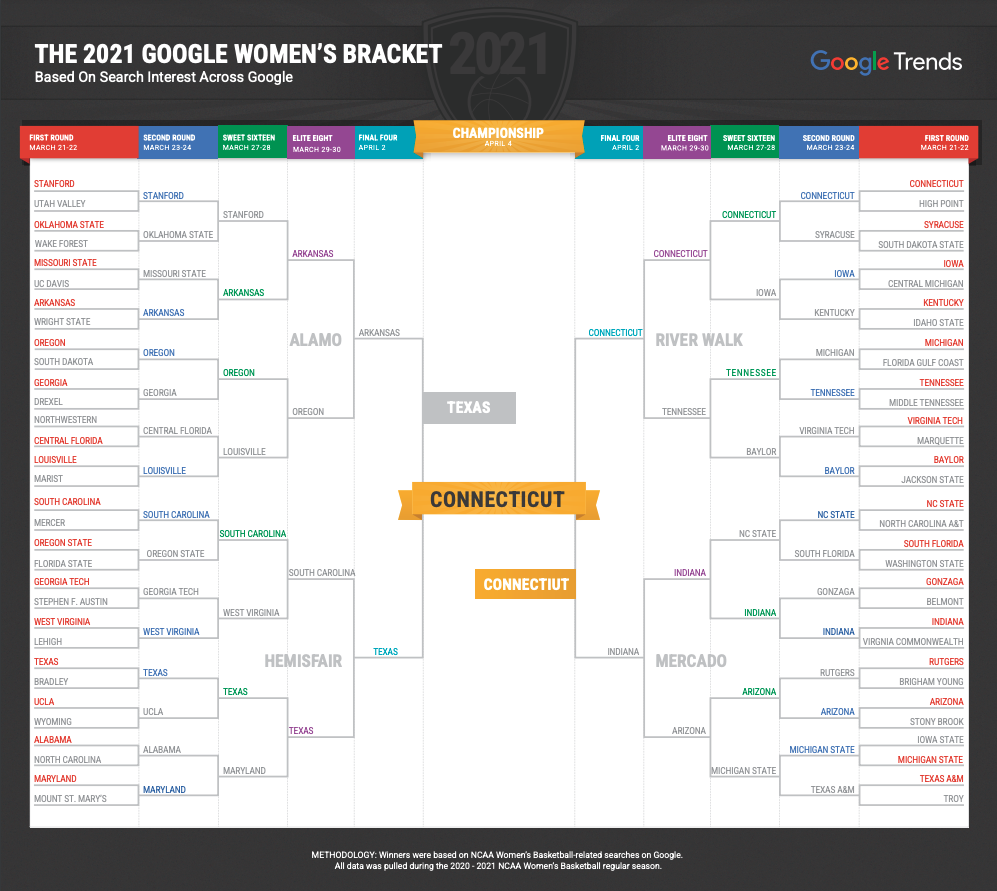 Should you choose to use it as a guide we won't tell anyone ?.