In just two days, Americans will tune in for the final Republican debate before the 2016 primary season officially kicks off in Iowa, and we're teaming up with Fox News Channel to make sure every citizen can get the most out of it. To help people get informed before heading to the polls, we're integrating three new components into the debate: a way to hear directly from candidates on Google; real-time Google Trends data; and questions from some of YouTube's most prominent voices.
Hear from candidates directly, right on Google
Political search interest spikes 440 percent on average during live televised debates as people turn to the web to learn more about the candidates and their platforms. Now people will have a new way to hear directly from candidates themselves, in real-time—right in Google Search results. This experimental feature helps voters make more informed choices, and levels the playing field for candidates to share ideas and positions on issues they may not have had a chance to address during the debate. By publishing long-form text, photos and videos throughout the debate, campaigns can now give extended responses, answer questions they didn't get a chance to on stage, and rebut their opponents. As soon as the first debate begins at 7 p.m. ET on Thursday, search "Fox News debate" to find campaign responses.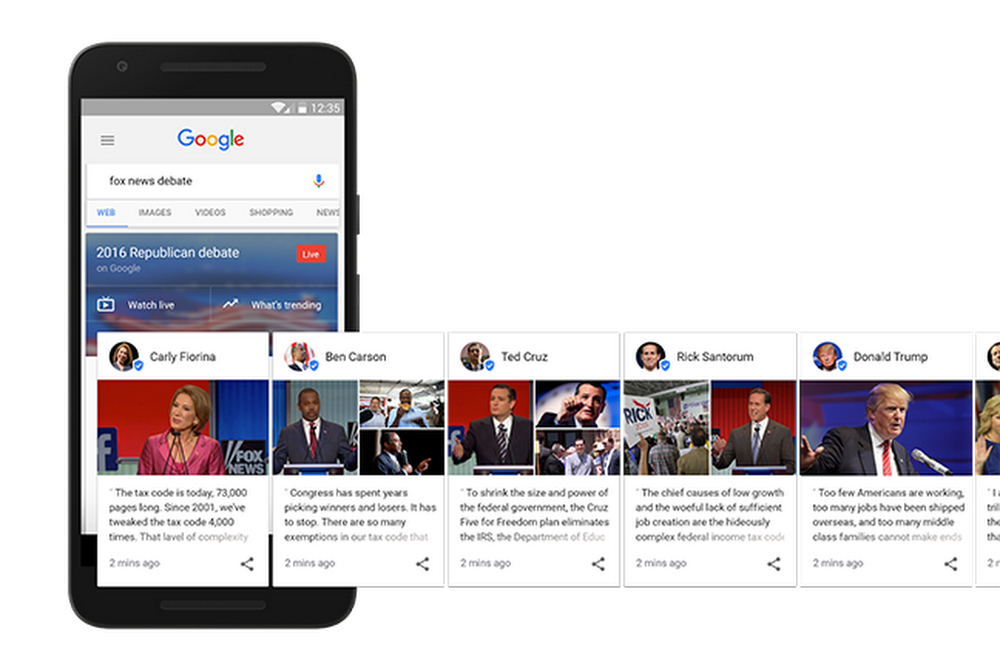 Dig into issues with Google Trends
Throughout the debate, we'll also spotlight key insights from Google Trends that offer interesting insights about the candidates, issues, and debate topics—anything from questions asked about key issues to trending terms and rankings like the below minute-by-minute view of which candidate was searched most during the last debate.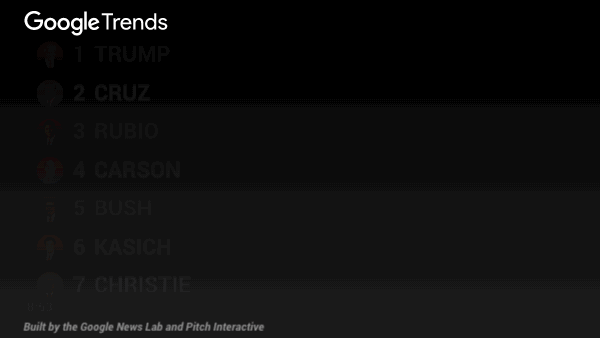 You'll also be able to answer polling questions about the issues that matter to you directly on Google Search when you search "Fox News debate." Fox News will cover responses to these questions on air after the debate.
Watch YouTube creators engage with the candidates
Finally, three prominent YouTube creators—Nabela Noor, Mark Watson, and Dulce Candy—will join the moderators in the debate to ask the candidates a question on an issue that matters to them and their communities. Bringing new voices from YouTube to political debates is something we've been doing since the 2008 election, and it can lead to personal and powerful interactions between candidates and voters.

The debate begins at 7 p.m. ET on Thursday, with the prime time debate starting at 9 p.m. ET. So tune in to Fox News Channel to learn more about your presidential candidates on Google!