For the past few years, we've been doing a lot of listening on the Google+ team, and we've learned a lot.
Listening to your feedback inspired us to
introduce a new Google+
focused on helping you connect around shared interests a little over a year ago. Your feedback led us to launch
more than 50 updates
across Android, iOS and web to ensure the new experience serves you even better than the previous one. Big changes like
powerful tools for Community moderators
,
image comments
and
joining the G Suite family
were all thanks to your input.
After all of these updates, more people are discovering vibrant Communities and creating inspiring Collections than ever before. So it's in this same spirit that we're pleased to add three new much requested updates, rolling out over the next couple of weeks, to Google+.

Hiding low-quality comments
We're making it easier to have good conversations by hiding lower quality comments on posts, so you can focus on the comments that matter most. If you'd like to see all the comments on a post, you can always click or tap "View more comments."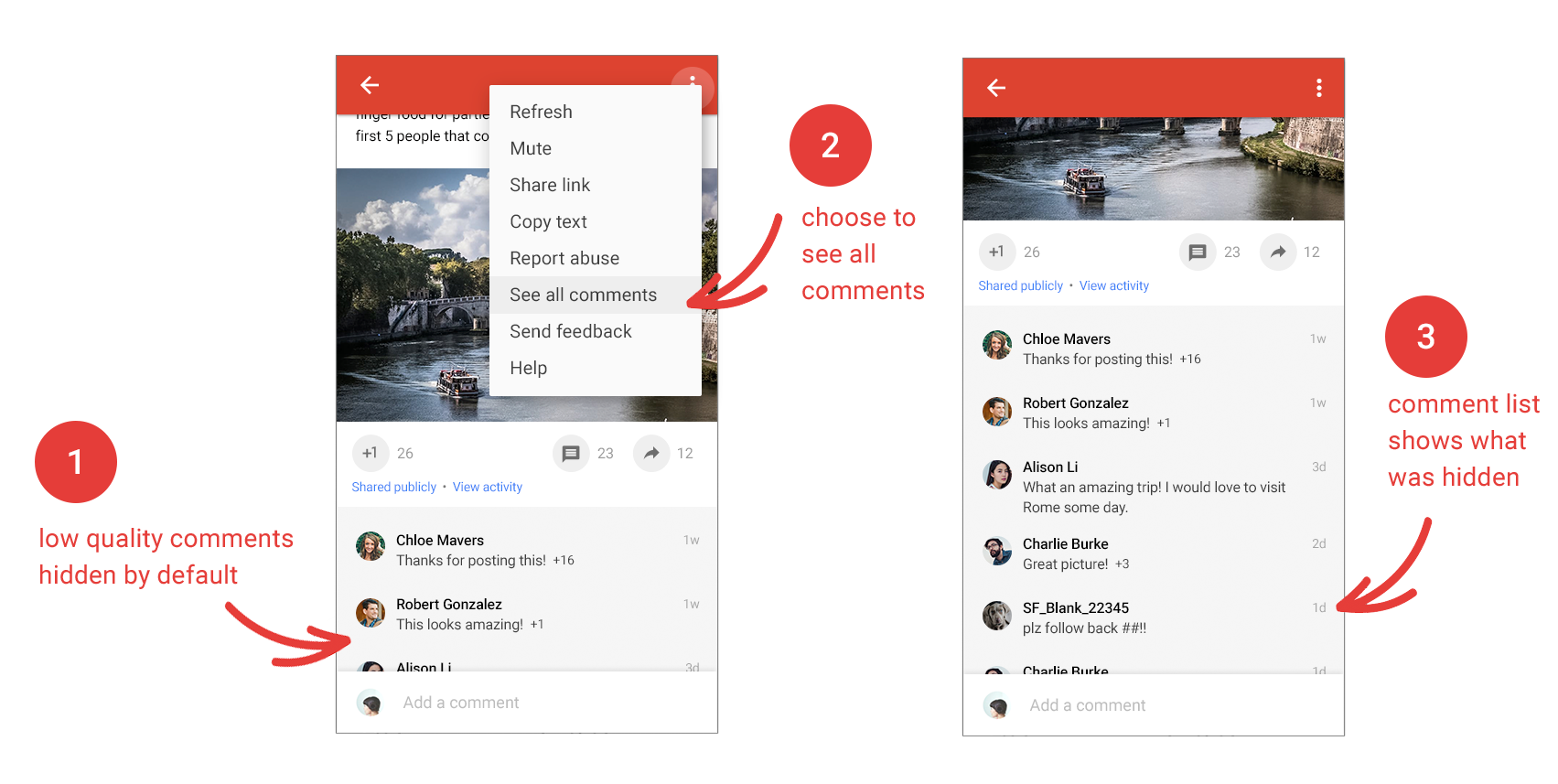 Showing you more of what matters
To help you see more of the stuff you care about, we've adjusted Google+ to make the best use of your screen size and show you less white space and more posts. Photographers share big, beautiful images on Google+ every day, so we've also added zoom functionality to photos on Google+ web to let you get up close and personal with the images you're interested in.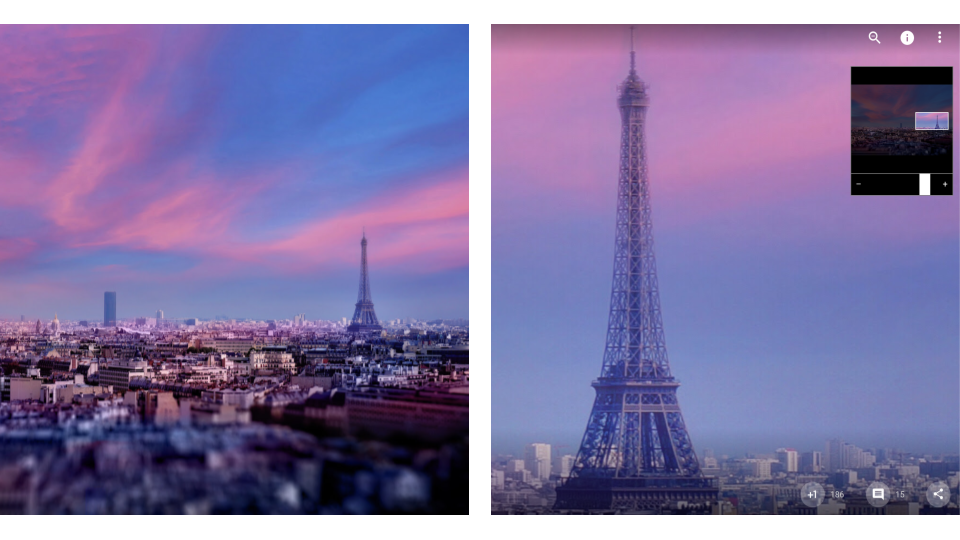 Bringing back Events
Finally (drumroll please!), we're bringing Events over to the new Google+. While there's more to be done to improve the experience, beginning January 24th you'll be able to create and join events on Google+ web as you have in the past. Please note that Events will not be available for G Suite at this time.

With this latest round of updates, we believe the new Google+ is really your Google+— designed around your suggestions, requests and needs. It also means it's time to say goodbye to classic Google+ on the web, which we'll be turning down on January 24.
Just because we're bidding adieu to classic Google+ doesn't mean we're done working on the new one. Our aim is to make Google+ the best place to connect around the things you care about, so please use the "Send Feedback" link in the apps and on the web to keep the feedback coming. We're listening.