As part of our series of interviews with people using the Internet to do exciting things, we sat down with Cameo Project, Indonesia's favorite comedic troupe on YouTube. They've been making relatable and funny videos about life in Indonesia since 2012, and have been using comedy to raise awareness about important social issues for young people. They were named YouTube's Creators for Change Ambassadors last year.
As we announced at the YouTube Pop-up Space in Jakarta today, Cameo Project is teaming up with local NGOs—the Maarif Institute and Habibie Center—on a cross-country project to encourage students to create videos for positive change on topics that affect their community. They'll also run workshops on YouTube to create content that can make a difference.
Here we speak to the members of Cameo Project about their plans to shine a light on the importance of diversity in Indonesia, and why they think video is the best medium to affect the change they want to see.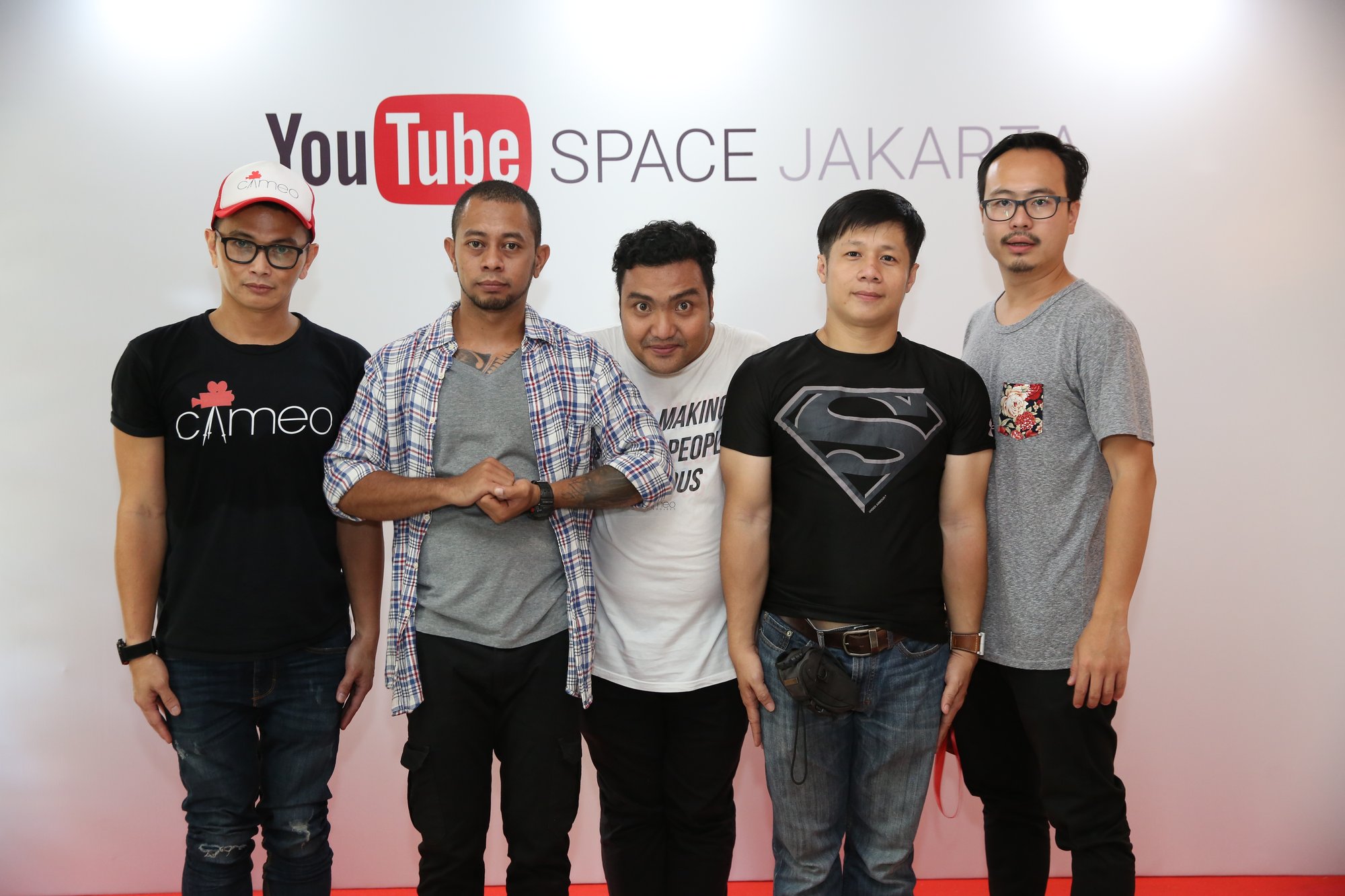 You've made videos confronting difficult and heavy topics such as racism, inclusion, and bullying. What prompted you to enter into these conversations, and why on YouTube?
We think video is the best medium for communication, and YouTube makes sense because it's where you find the world's biggest video audience. To make an impact, we have to deliver our message on the platform where we're heard the most.
Through video, we can illustrate our points of view in a way that resonates with our audience—often in a humorous way, but in a way that is thought-provoking and honest, too. Indonesia is a diverse country with many different voices and perspectives—and we want to show that those differences are there to complement each other, and to make us stronger.
What feedback have you gotten from your viewers about these "social change" videos?
The responses are varied. The Internet is a platform for free expression, so even though some viewers may not personally agree with us, we hope they still appreciate our point of view.  We also understand that haters will be haters, and positive messages don't always go viral. However, we are encouraged by the fact that there are always people in the audience who give us constructive feedback, which helps us evaluate how we can get better.
What do you think are the most important social messages that Indonesian youth need to hear today?
Create for good, make positive content, and embrace differences. The strength of Indonesia lies in its diversity. Because we're different, we complement each other, and that's unifying.
What's the best part about being an Ambassador for YouTube's Creators for Change program?
We get to meet young people from different cities all across Indonesia, and we get to remind them that you can change people's lives through the positive content you create. And they can make money while doing it too! Doesn't that sound like a dream? Work from home, make positive content, AND get paid.  
You're also teaming up with two local NGOs—the Maarif Institute and Habibie Center. Can you tell us more about that?
The work we do will create a bigger impact if we have more hands joining us.  It's humbling to be named a role model for young people, but we definitely can't do it alone—it makes sense to work with organizations that have been working on social change initiatives for years. So as part of the Creators for Change program in Indonesia, we will join forces with local NGOs with similar objectives: to make the Internet a better place for  youth.
With Maarif Institute for instance, we will have a program to show how diversity can lead to many good things for the country. We will travel and meet high school and university students in ten cities and share what it's like to be YouTube creators and how they can play a part in creating a positive online community. We will also give technical workshops for those interested in becoming YouTube creators, and provide them with a challenge where they have to make videos that they think will affect positive change in their home city.