Google News Showcase, our new product experience and licensing program for news, will begin rolling out with local, national and independent publishers in Italy starting today. News Showcase is backed by our recent $1 billion investment in news around the world. Globally, there are now close to 600 news publications in News Showcase in over a dozen countries including Australia, Germany, Brazil, Canada, France, Japan, the U.K. and Argentina, with discussions underway in a number of other countries. Over 90% of our publication partners are considered local, regional or community newspapers.
In Italy, this experience is powered by a series of licensing agreements covering more than 70 national and local publications from publishers including Caltagirone Editore, Ciaopeople, CityNews, Edinet, il Fatto Quotidiano, Il Foglio, Il Giornale Online, Monrif, RCS Media Group, ilSole24Ore, TMS Edizioni, Varese web. These agreements for News Showcase take into account the rights outlined in Article 15 of the European Copyright Directive for specific online uses of press publications, which do not apply to hyperlinks and very short excerpts.
"We are pleased to have signed this agreement, which governs the issue of related rights and acknowledges the importance of quality news and the prestige of our titles,"says Urbano Cairo, Chairman and CEO of RCS MediaGroup, international multimedia publishing group based in Milan. "A new piece in the partnership with Google that enhances the RCS newspapers and offers a further boost to the growth of our customer base, supporting it with an increasingly broad news coverage."

"The agreement with Google is a further recognition of the value of quality information such as that of Il Sole 24 Ore,"says Giuseppe Cerbone, CEO of Il Sole 24 Ore, the Italian leading newspaper in business, financial and regulatory information. "The remuneration of information, including the rights related to the distribution of digital content, is a front on which our publishing group is committed at the forefront with the aim of protecting our heritage of high added value content."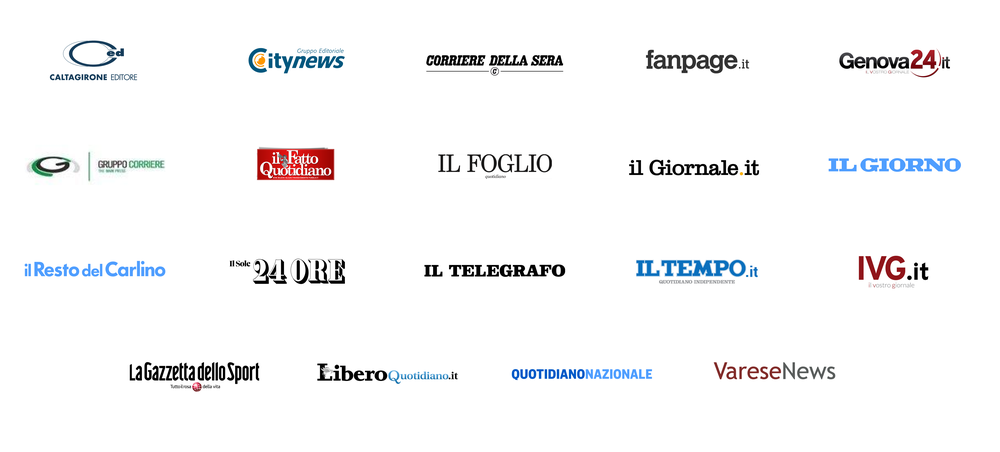 With News Showcase, news organizations can curate their content to help readers get more context about a story and direct them to the full articles on their websites. This drives valuable traffic to publishers' websites, enabling them to grow their audiences and deepen their relationships with readers. News Showcase panels display an enhanced view of an article or articles, giving participating publishers more ways to bring important news to readers and explain it in their own voice, along with more direct control of presentation and their branding.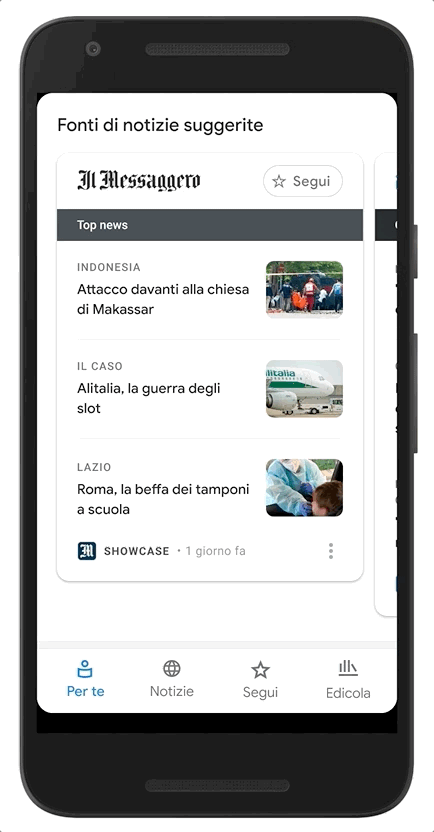 News Showcase content from our publisher partners will automatically start to appear in panels in Google News and on Discover starting today. People will see panels from publishers they follow in their personalized feeds, and they might also see panels from publishers they're less familiar with, presented as suggestions in the Google News "For You" feed and inside "Newsstand," the discovery area of Google News. 
As part of our licensing agreements with publishers, we're also paying participating publishers to give readers access to a limited amount of paywalled content. This feature gives readers the opportunity to read more of a publisher's content than they would otherwise have access to, while enabling publishers to encourage readers to become a subscriber.
"The agreement we have reached, also on the subject of neighbouring rights, is important for the authoritativeness and quality of Varesenews editorial project and for the recognition of the value of local journalism,"says Marco Giovannelli, Director of Varesenews, hyperlocal online publisher founded in 1997.
"The Showcase program opens a new season of relationships with Google, because it addresses the issue of rights connected to the distribution of digital content,"says Michela Colamussi, Director of Transition to Digital and Innovation of Gruppo Monrif, publisher of national and regional newspapers. "It allows us to promote the quality journalism of our publications and to accelerate the digital transformation of editorial processes and the development of revenues by subscription."
"The agreement reached with Google is part of the digital strategies of our publications," says Azzurra Caltagirone, Vice President of Caltagirone Editore, publisher of national and regional newspapers. "The initiative is an important step that will allow publishing companies to identify new sources of remuneration for quality content while ensuring the independence of a vital sector for contemporary society."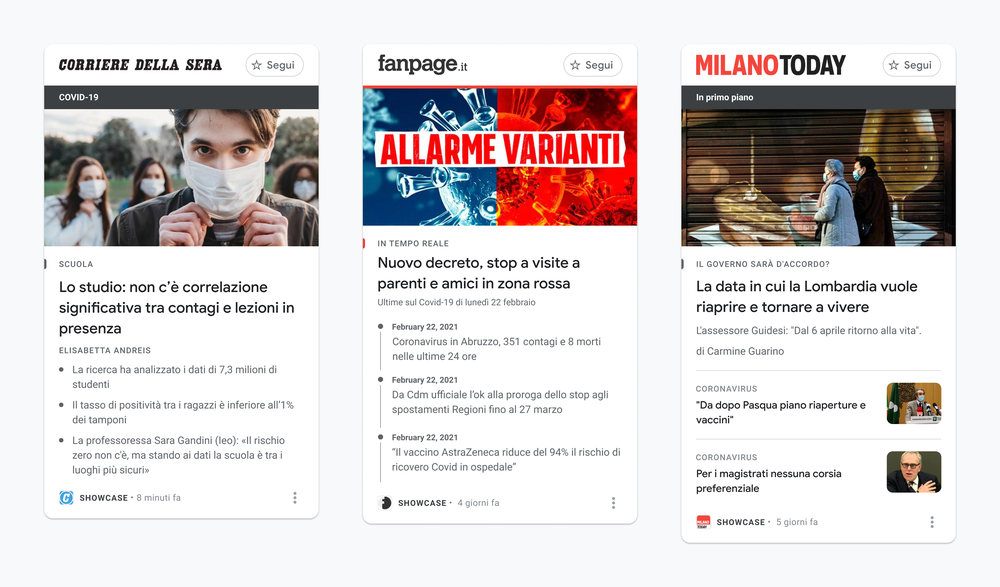 News Showcase is part of a broader set of initiatives that represent Google's long-term commitment to supporting journalism. Since 2015, Google has invested 11 million euros in Italian journalism projects through the Innovation Fund of the Digital News Initiative. For example, SESAAB, the Italian publisher of L'Eco di Bergamo newspaper, used artificial intelligence to create personalized newsletters and online content recommendations. In 2016, Google signed a three-year agreement with Italian news association FIEG that led the company to invest over 16 million euros on a number of strategic sectors for digital publishing. And in 2020, with the spread of the COVID-19 pandemic, the Google News Initiative offered financial support to over 300 Italian newsrooms through its Global Emergency Fund for Local Journalism. 
News Showcase underlines our larger commitment to journalism. Through the Google News Initiative, which includes $300 million in funding, we've supported more than 6,250 news partners in 118 countries. Our ad technologies enable news organizations to sell their ad space to millions of advertisers globally — including advertisers they wouldn't have access to without these services. Google also sends 24 billion free visits each month to publishers' sites around the world through its platforms, which publishers can monetize with online advertising and subscriptions on their websites and apps.
Our new News Showcase agreements represent an important step forward in how Google is supporting Italian journalism and publishing. We are happy to contribute to the development of the digital ecosystem for the publishing world and to strengthen our commitment to quality journalism.