Millions of iPhone and iPad users around the world rely on the Google app as a go-to resource for Search. Now we've added some new features to make your Search experience even better. Ready to become an iPhone power user? Here's how.
Search in any app with the Gboard keyboard extension
Last May, we
launched Gboard
, a keyboard for iPhone that allows you to search Google and send information, GIFs, emoji, and more — right from your keyboard. While Gboard first launched as a standalone app, it now comes installed with the Google app. Don't be stifled by the same old texts and smiley faces; with Gboard, expressing yourself with emoji, multiple languages and GIFs has never been easier or more fun. To access, go to your Google app settings to set up Gboard on your device.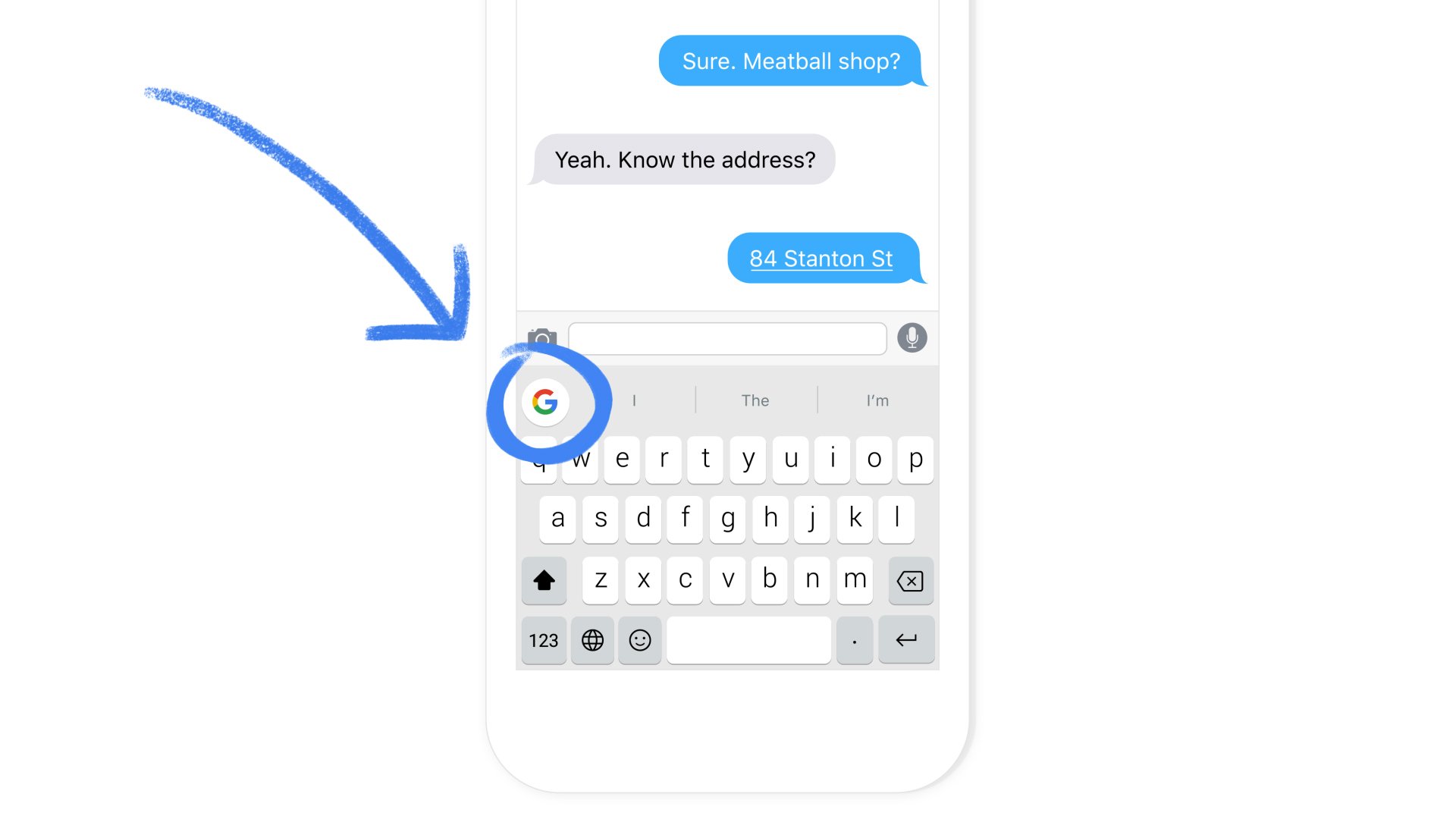 Stay in the know with the "Trending on Google" Widget
The "Trending on Google" widget keeps you in the know about hot topics and breaking news from around the world by displaying live trending Google searches. See something that catches your eye? Just tap on the trending search to open up the Google app and learn more.
To access the widget, use 3D Touch on the app icon or swipe right on your home screen. To install it, swipe right on your home screen, scroll to the bottom, tap "Edit", then add "Trending on Google."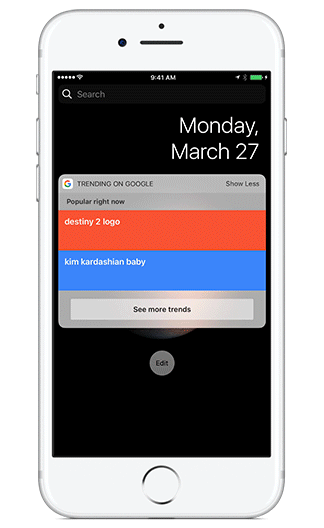 Save time with 3D Touch
Hard pressing on the Google app icon not only allows you to access the new "Trending on Google" widget, it also opens a set of quick search actions to help you get things done faster. One hard press jumpstarts any search that suits your need—whether you're typing, talking, looking for images, or surfing on the downlow with incognito mode.
We have also integrated 3D Touch throughout the app. When you're viewing web pages or search results and want to find out more , just hard press on the G button at the bottom of the page to instantly start a new search. Or you can hard press on Search results, Map results, and cards in your feed to see a preview of the content before opening it all the way.
Take these search tips for a spin and let us know what you think! To share feedback, go to the settings in the app.