We know that keeping your information safe and private is important to you, which is why we've baked security features into all our products. We've also developed technologies to help keep the broader internet safe, too. Whether you're using Gmail, Android, YouTube, or simply browsing the web, here are some of the tools and features you should know about this Safer Internet Day that will help keep you and your data secure:
Start by taking a Security Checkup 
Two minutes is all it takes to secure your account at g.co/securitycheckup. You can think of the Security Checkup as your own personal security advisor, taking you through specific recommendations to help keep your Google account safe. A green checkmark means you're good to go, and a yellow or red exclamation point means there's at least one issue for you to take care of. The Security Checkup will keep evolving as new threats arise, so you can rely on it to provide you with up-to-date security advice.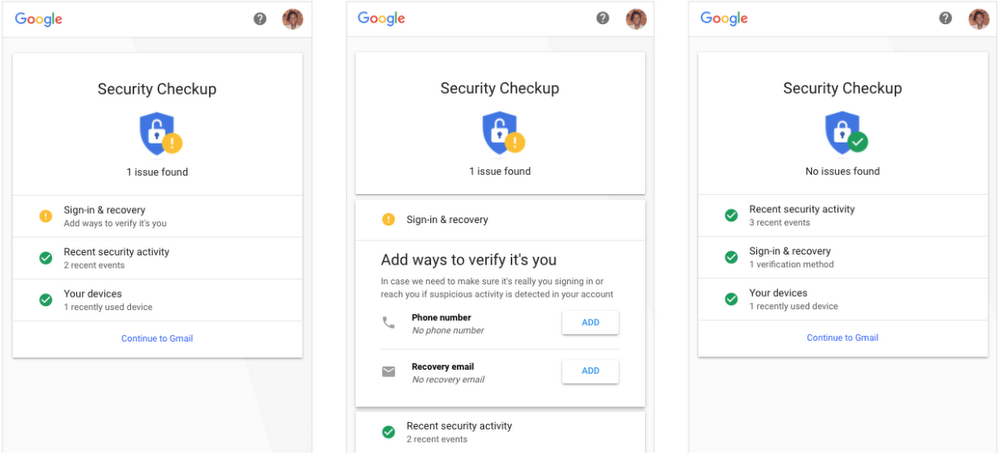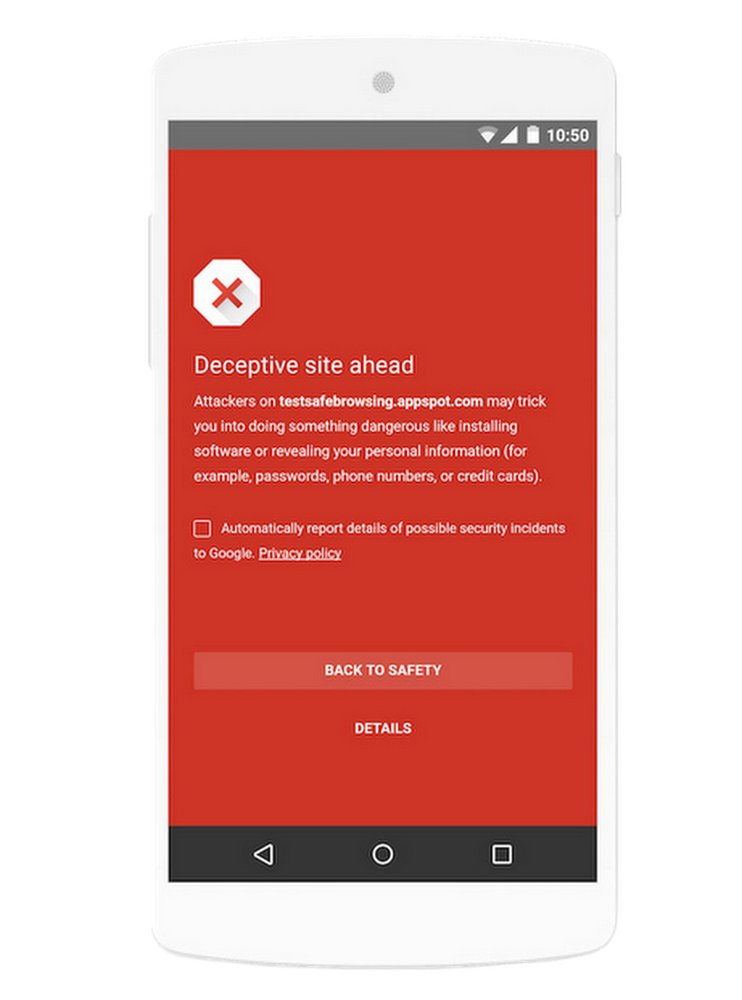 Look out for automatic warnings
Spotting phishing scams or dangerous websites can be a challenge, even for savvy web users. Our automated systems detect and warn you about sites with malware, or attempts to phish you. Just keep an eye out for our warnings and follow the instructions—we've got you covered.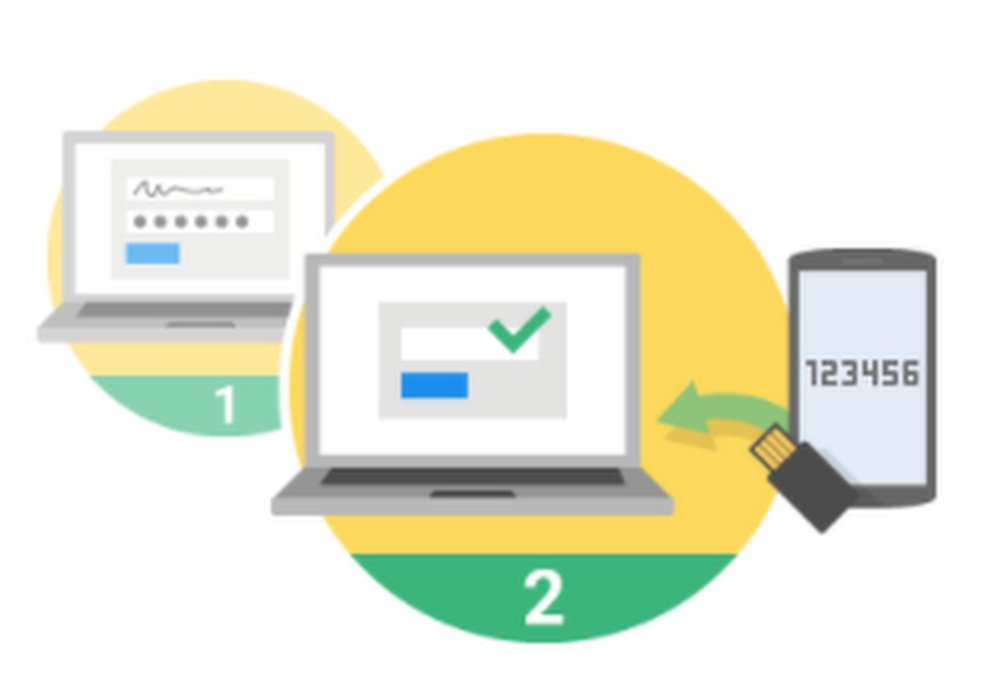 Protect your Google account with two-factor authentication
Secure your email inbox by activating 2-step verification. With this feature, you'll need a password and a verification code that's sent to your mobile phone to be able to get into your inbox. Enroll in 2-step verification now to add an extra layer of security your account.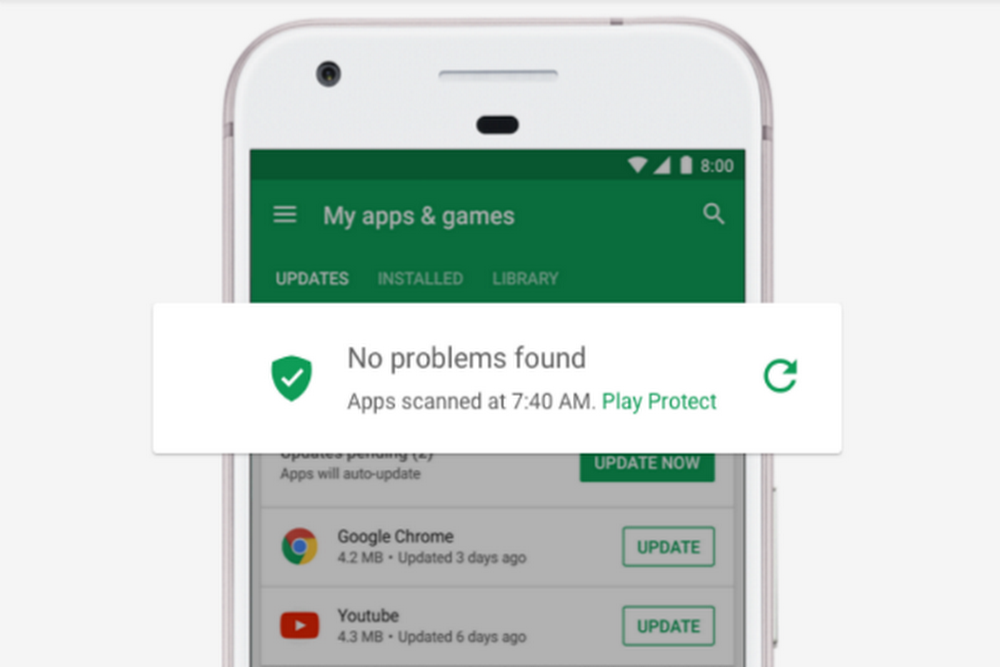 Download apps on Google Play for peace of mind on your Android 
If you're an Android user, the safest place to download apps is from the Google Play store. Google Play Protect checks apps and your device around the clock to keep out malicious programs and makes sure you have the latest in mobile security protection. In 2017 alone, we took down more than 700,000 apps that violated Google Play policies, 70 percent more than the apps taken down in 2016. Google Play Protect is the ideal security blanket for your mobile device, so can you consider yourself and your data covered. 
Google Play Protect is also there to help you if you ever misplace your phone. Visit android.com/find to locate, ring, lock and erase your Android devices—phones, tablets, and even watches.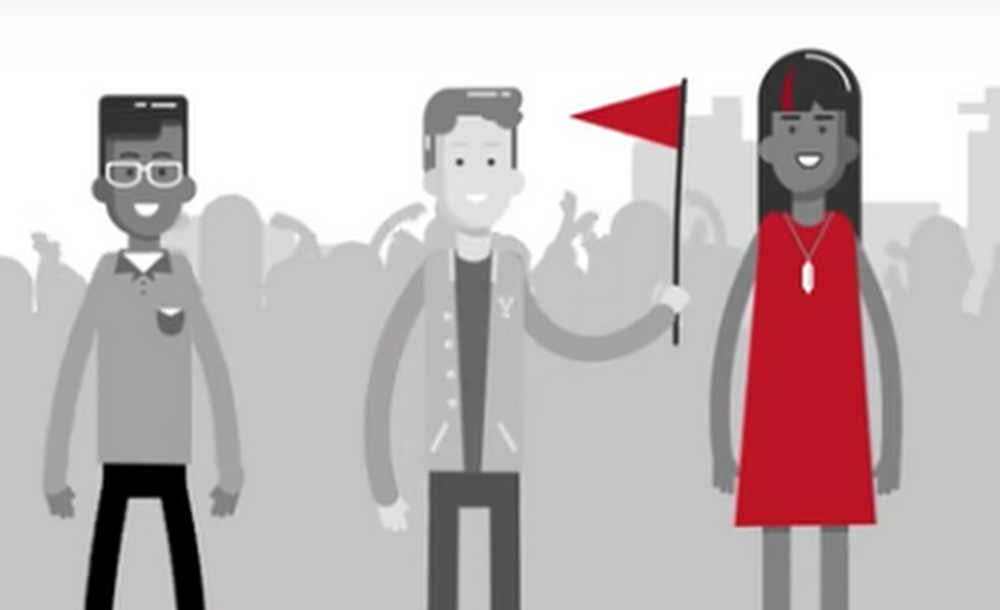 You too can help keep YouTube safe 
YouTube has always allowed people like you and me to report content we think is inappropriate. Once you've flagged a video, it's submitted for review to YouTube staff who then carefully look at the content to determine whether there's a violation of YouTube's Community Guidelines to see if it should be removed. You can also flag individual comments under any video for abuse or spam. 
Bonus: Some wise words from the YouTube community
In honor of Safer Internet Day across Asia Pacific, we've also invited some of your favorite YouTube creators to share their top safety tips online, to make sure the internet remains a respectful place. Hear what Giang Ơi in Vietnam, Jako de Leon of PaperbugTV in the Philippines, Sejal Kumar in India, and folks like Elly Awesome, Slaiman and Kate, Jayden Rodrigues, Jamie and The Scran Line in Australia have to say!