In 2010, we launched the government requests tool, a new way to publicly document government requests for user data and content removals. It was the first report of its kind and a natural extension of our mission to make information accessible and useful. In the years since, our simple tool evolved into the Transparency Report, a multifaceted snapshot of the ways governments and corporations affect online security, privacy, and the free flow of information.
The web has evolved too, and has become central to people's lives: 400 hours of video are uploaded to YouTube every minute, more than one billion people rely on Gmail and Chrome, every day. And this type reporting, once an anomaly, has become the norm across the tech industry and beyond. More than 40 companies now have transparency reports; that's great news for people everywhere.
But while the report itself expanded in scope and coverage, its design remained largely unchanged. Not only was it due for a little update, we heard from users it could be easier to navigate as well.
So today we're introducing the completely revamped Transparency Report. It features clearer data visualizations, more context for the data, a Recent Updates section so you can see what's new, and a better way to download data from our most popular reports. And while the previous version was a patchwork of different reports, designed at different times in different styles, our new report is all one consistent design, making it easier to find exactly what you're looking for.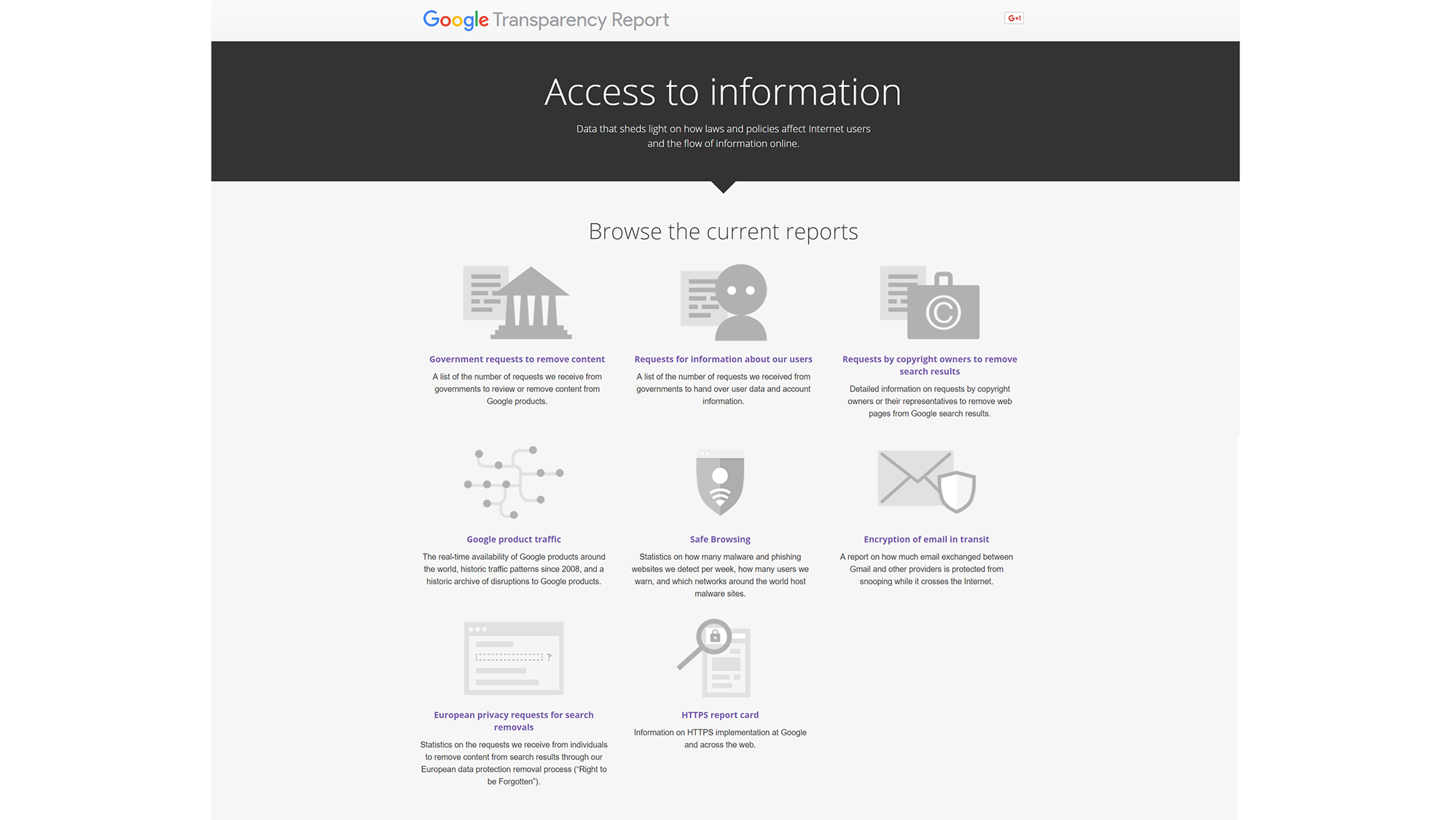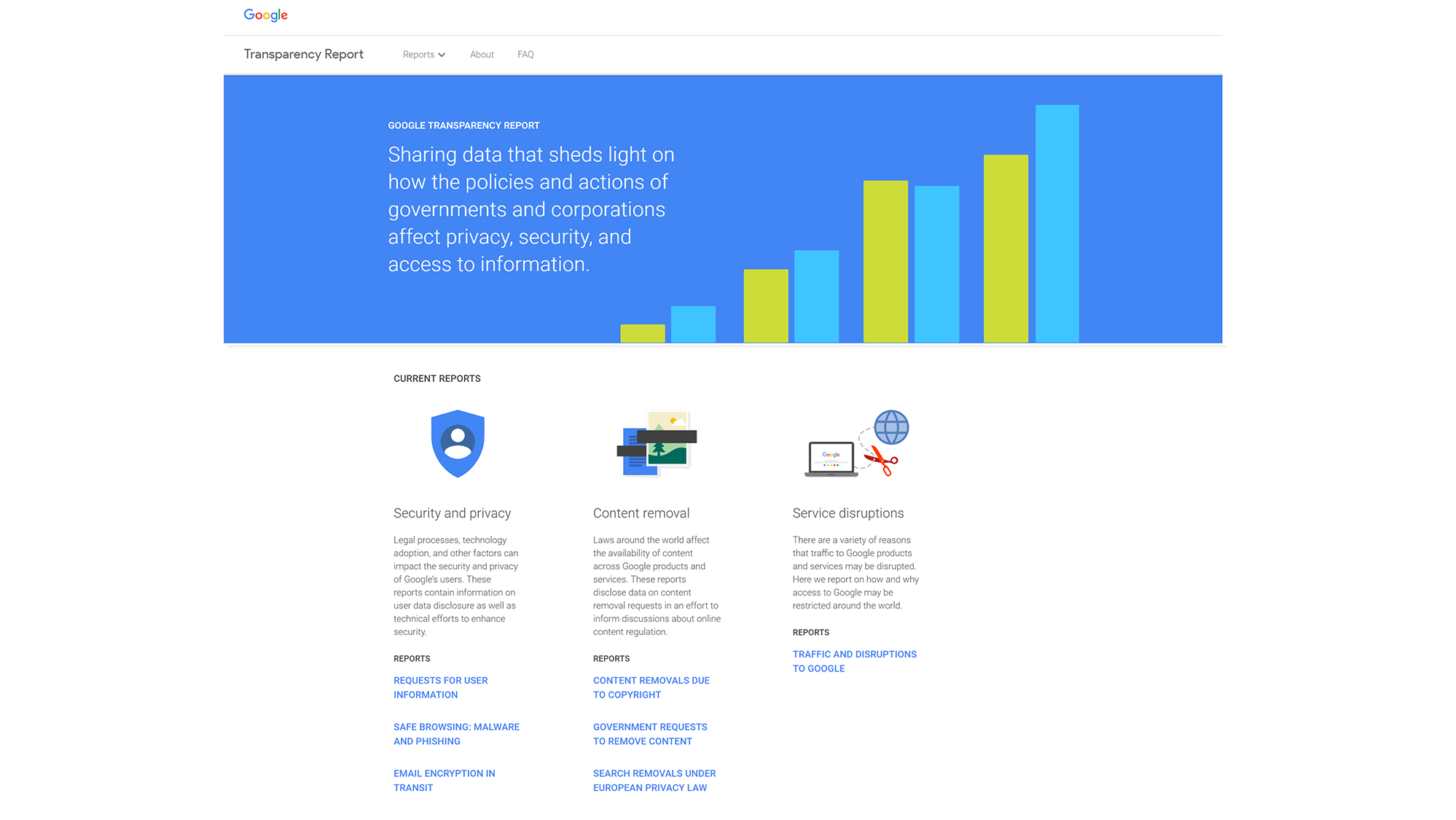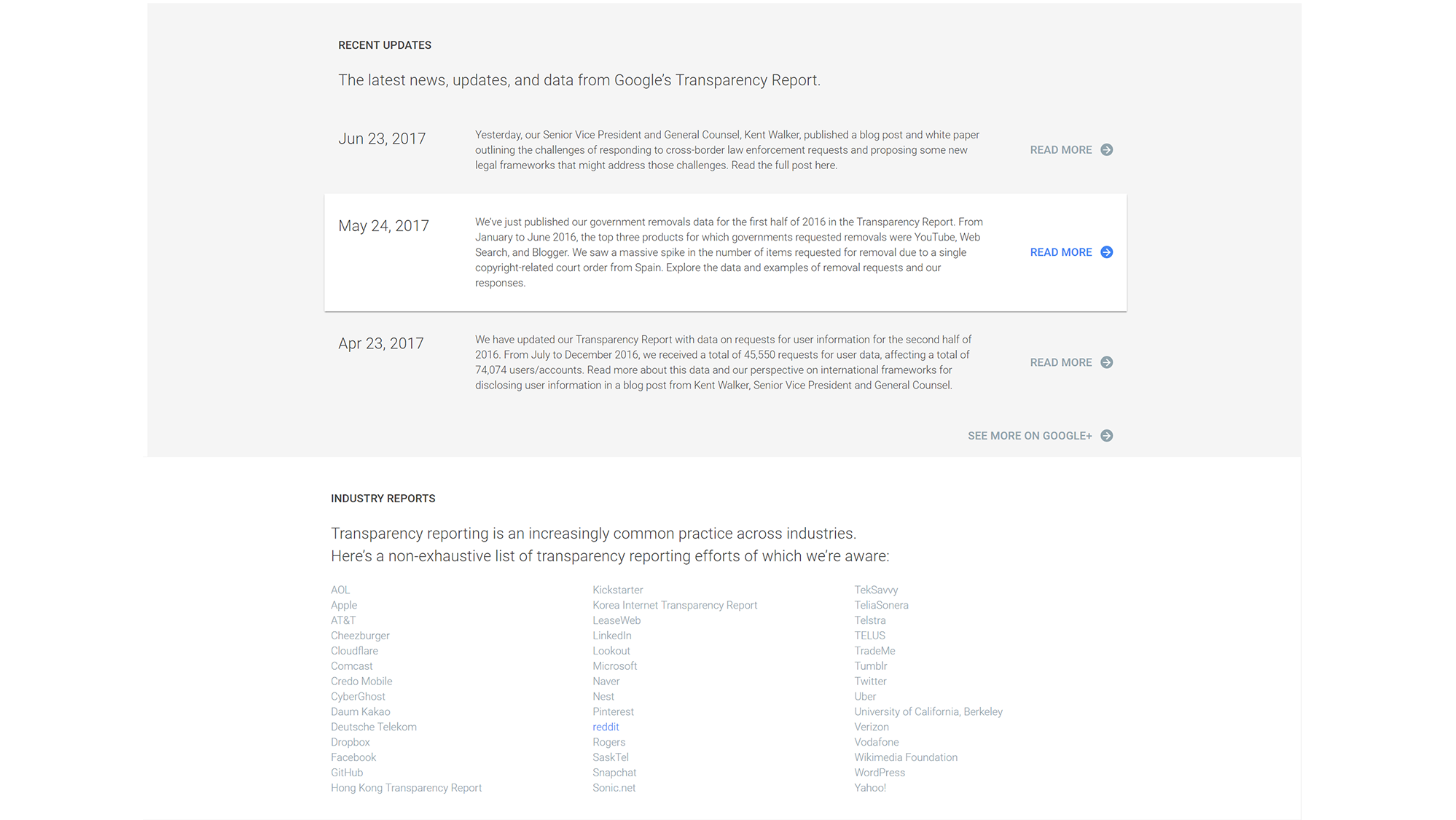 We're continuing to invest in this report because we've seen firsthand how it can help inform and shape the public debate about information online. The data also acts as a lens into significant moments in the history of the web, fundamental changes to security, and our efforts to be transparent about data and how it is used. Here are a few examples:
Our Traffic and Disruptions report documents real-time disruptions to usage of our products. Here's what the report looked like for search in Egypt in January of 2011 when internet access was restricted during the Arab Spring.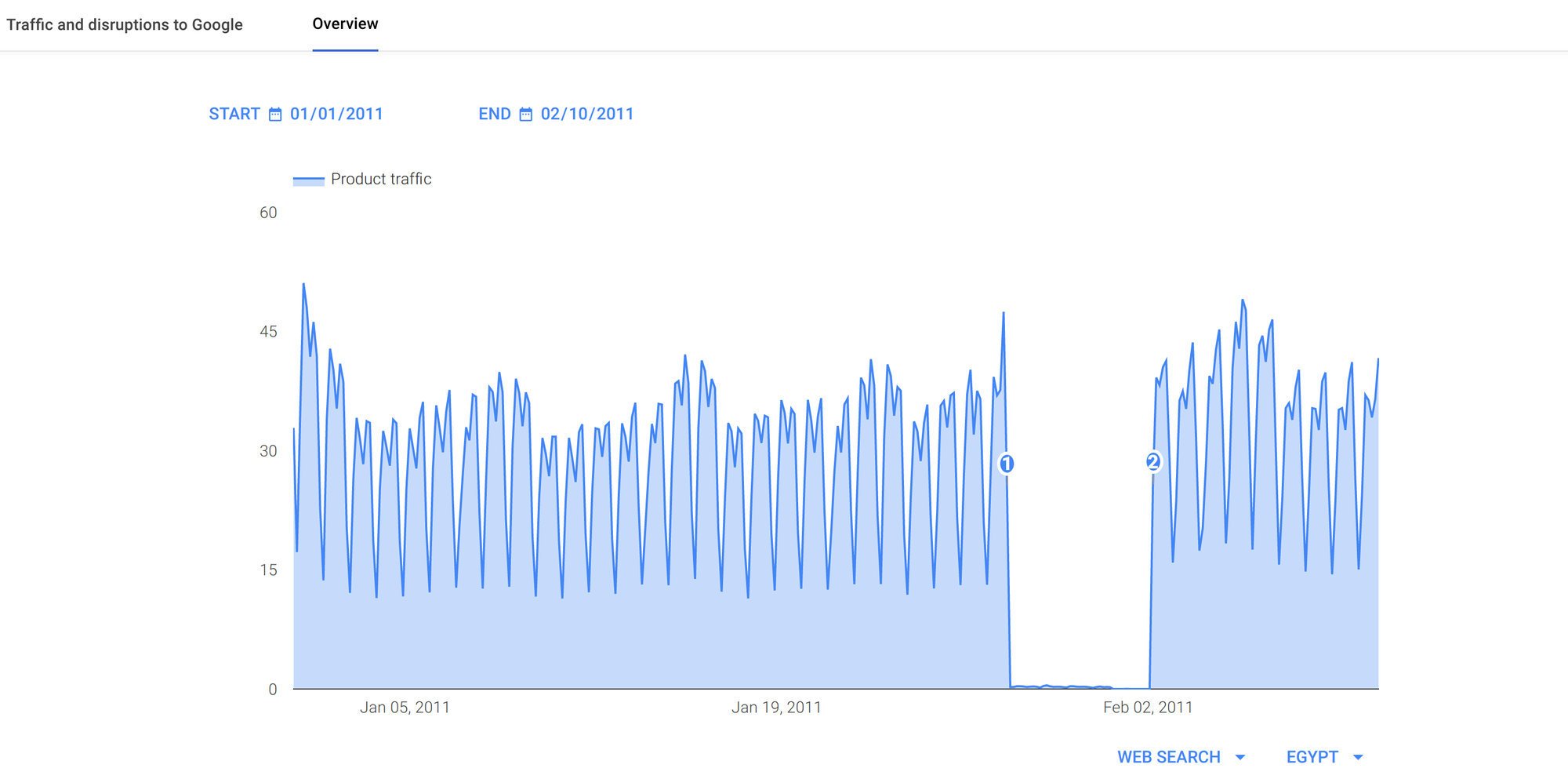 As we say in the report, "when you send or receive emails from a provider that doesn't encrypt messages in transit, they are as open to snoopers as a postcard in the mail." In 2014, we started reporting on the state of email encryption across the industry and which providers offer this protection. It's been really encouraging to see how these trends have changed. Since then, outbound email encryption has gone from 73 percent to 88 percent., and inbound email encryption has gone from 61 percent to 88 percent since the launch of the report as well. We hope these numbers continue to increase in the years ahead.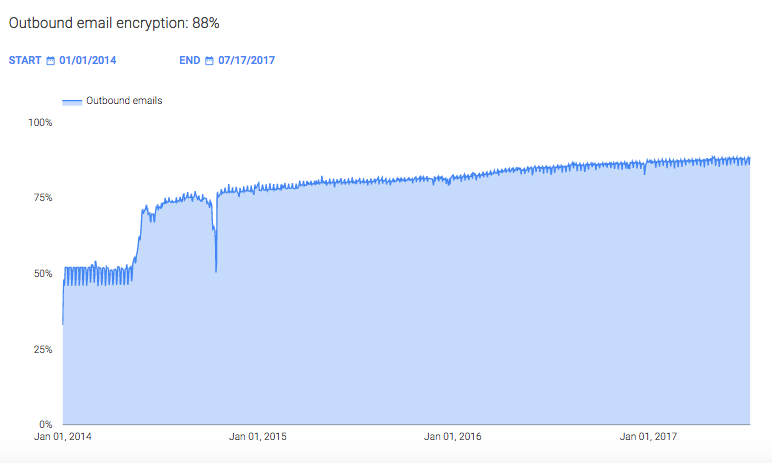 And going back to the report's original mission—government requests—we're constantly pushing for more complete and accurate data. The results of this effort are visible directly in the report. In December 2016, for example, after a years-long effort, we were able to share National Security Letters with the public, for the first time.
Over the years, the Transparency Report has sparked new conversations about transparency, accountability and the role of governments and companies in the flow of information online. Our hope is that with these changes, we can start a few more.