In celebration of Women's History Month, Google Play is teaming up with Google's Made with Code to encourage more teen girls to study computer science. Starting today, you can watch Hidden Figures on Google Play Movies & TV in the U.S. and Canada—two weeks ahead of the Blu-Ray and DVD release. After you watch Hidden Figures, encourage a teen girl in your life to visit Made with Code to code a message of empowerment, honoring the female mathematicians of the movie. Google's Made with Code, launched in June 2014, inspires millions of teen girls to try coding and to see it as a means to pursue their dreams.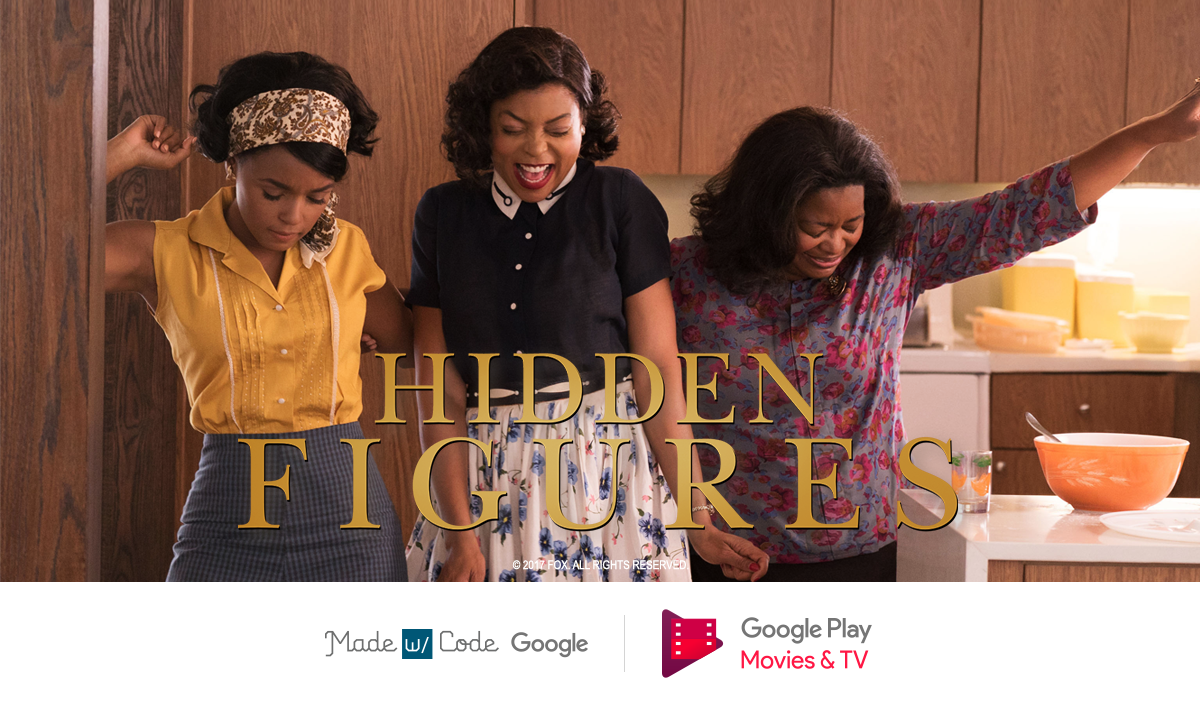 Hidden Figures tells the true story of Katherine Johnson, Dorothy Vaughan and Mary Jackson, the brilliant African-American female mathematicians working at NASA who served as the brains behind one of the greatest operations in U.S. history: calculating the momentous launch of astronaut John Glenn into orbit.
This story of empowerment and perseverance is more relevant than ever, since girls are half as likely than boys to indicate interest in computer science. Hidden Figures carries an endearing and inspiring message that will hopefully encourage more girls to study computer science and STEM-related careers.
Earlier this year, Made With Code brought the magic of the film to local communities by hosting screening and coding parties for teen girls and passionate policy makers in the San Francisco Bay Area, Texas, Georgia, Massachusetts and New York. Hundreds of Googlers host more than 60 coding and viewing parties in their local communities—reaching over 2,500 girls—throughout February and March.
To keep up the momentum, we'll provide members of the National Foundation for Women Legislators with free access to the digital version of the movie when they host a Hidden Figures viewing and coding party in their local communities.  
Google Play and Made with Code are committed to fostering a passion for science and technology in the next generation. As they say in Hidden Figures, "You have to see what she becomes."