Over the past year, video conferencing became essential for teaching, learning and staying connected. Whether you're still teaching remotely, in a hybrid setting or have returned to in-person instruction, Meet provides an easy, reliable and secure way for your school community to connect. Today, we're announcing new features to Meet to continue supporting the evolving needs of school communities. 
Meetings initiated from Google Classroom will soon be safer and more secure by design, with these updates coming in the next few months: 
Every teacher and co-teacher in a Classroom class will be meeting hosts in Meet by default, so multiple teachers can share the load of managing a class.
Once a teacher is present, students who are on the Classroom roster will be automatically admitted to the meeting. Students will be placed into a "waiting room" and won't be able to see or communicate with other participants until a teacher is present.
Anyone who's not on the Classroom roster will have to "ask to join" and only the teacher(s) can allow them into the meeting.
All meetings, including those started from Meet or Calendar, will get the following additional security updates in the coming months: 
When a host ends breakout rooms, participants will get a warning and then will be forced back into the main meeting.
Hosts can match the breakout room safety settings with the safety settings from the main meeting.
To quickly prevent distractions, hosts will be able to turn off everyone's video at once with "video lock." 
For hosts using tablets and mobile phones, we're adding important meeting safety controls, like the ability to end meetings for everyone on the call and mute everyone at once.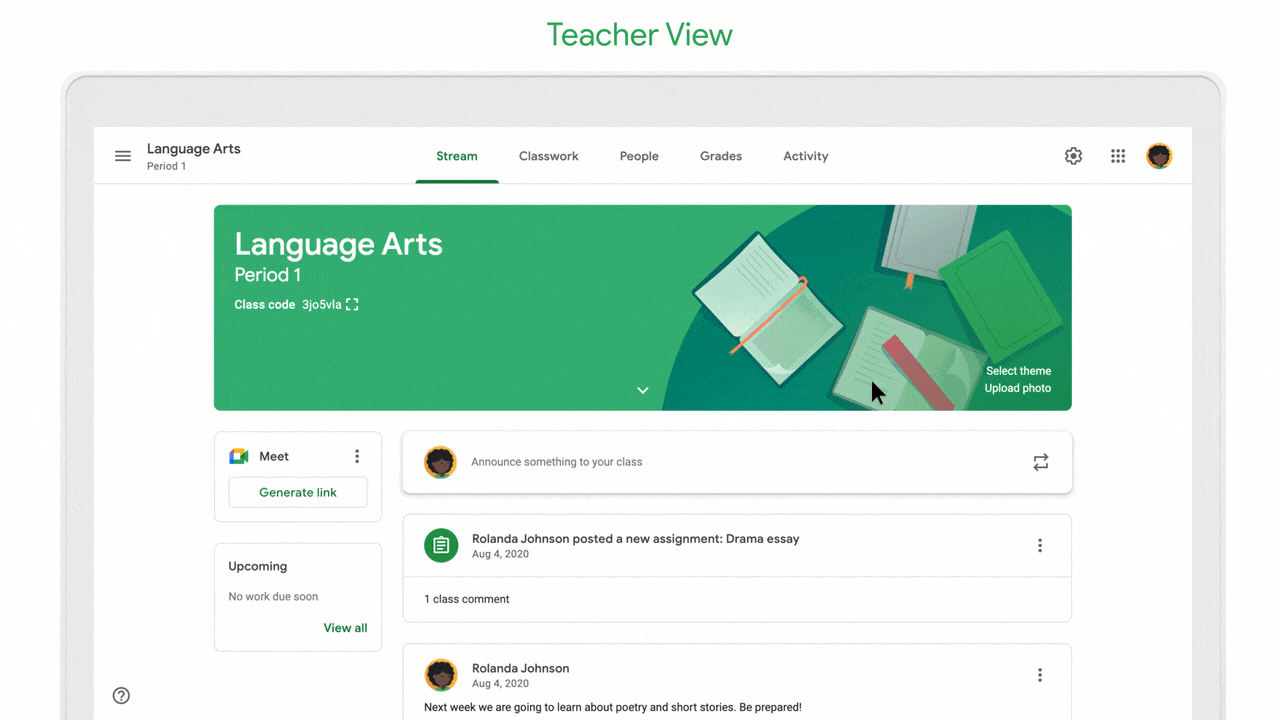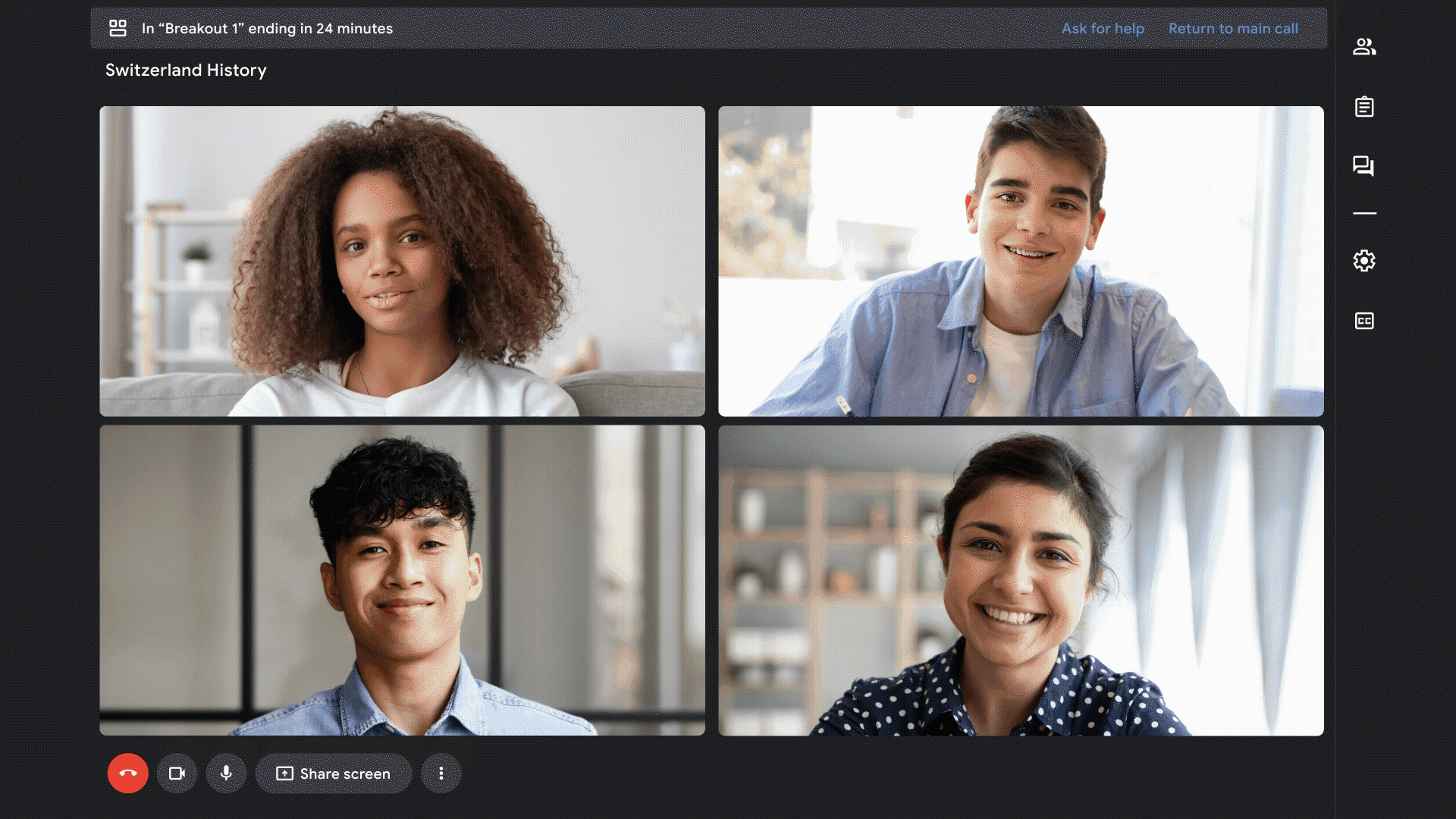 To give admins more control, starting this month we're adding settings to the Admin console so school leaders can set policies for who can join their school's video calls and whether people from their school can join video calls from other schools. This helps admins create the right boundaries for different aged students, facilitate external speakers and more. Note that this update doesn't change your default experience — your experience will only change if your admin changes the current setting. Admins will also soon have a new setting to control whether Quick access is enabled by default, and another setting to control whether people can use the chat in meetings. 
And in the coming weeks, admins with Education Standard and Education Plus can end any meeting in their organization directly from the investigation tool, and Quick access will be automatically turned off so nobody can rejoin the meeting without the host present.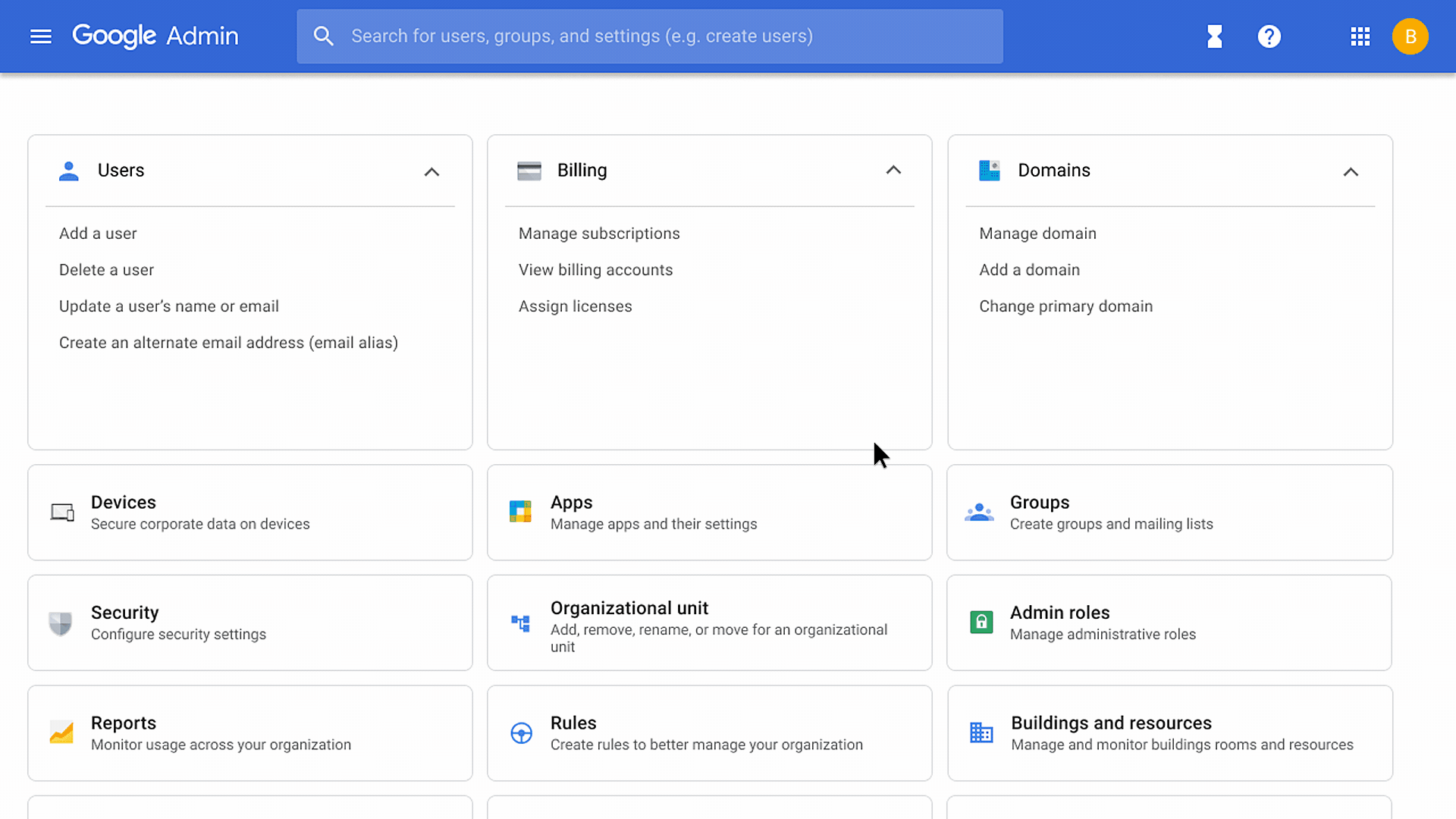 To make it easier for you to connect with your students while presenting, we recently rolled out a refreshed Meet experience that allows you to see your presentation content and students at the same time. You can unpin your presentation or minimize your self feed to see more of your students on the call, and names are always visible so you can see who's who. You can also use different layout options to customize what you want to focus on.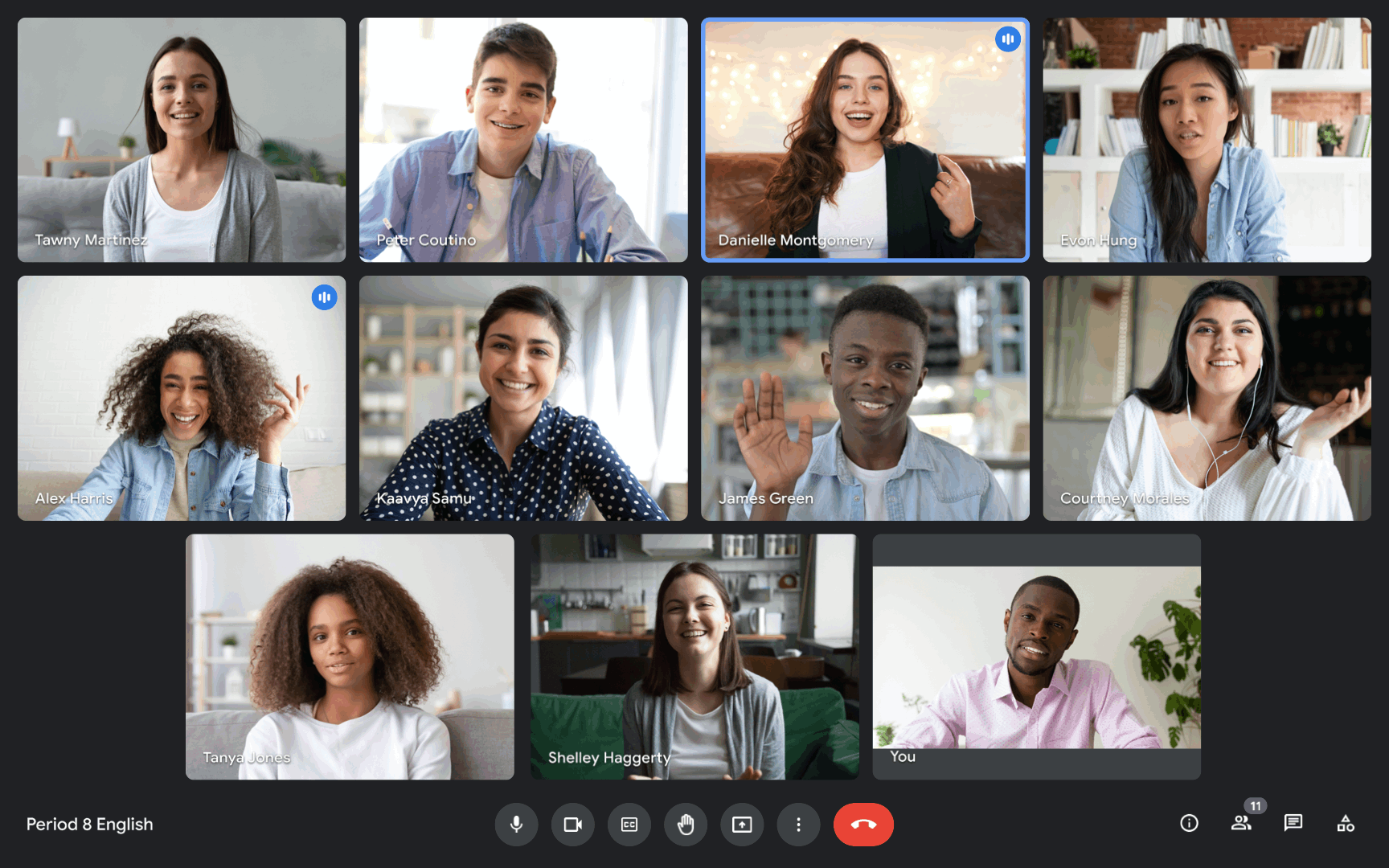 We also recently announced that meetings not initiated from Classroom will soon start supporting multiple hosts, making it easier for you to partner with other people helping manage a class. You'll be able to choose co-hosts in meetings, and all meeting hosts will have access to safety controls. Multiple hosts will be rolling out in the coming months.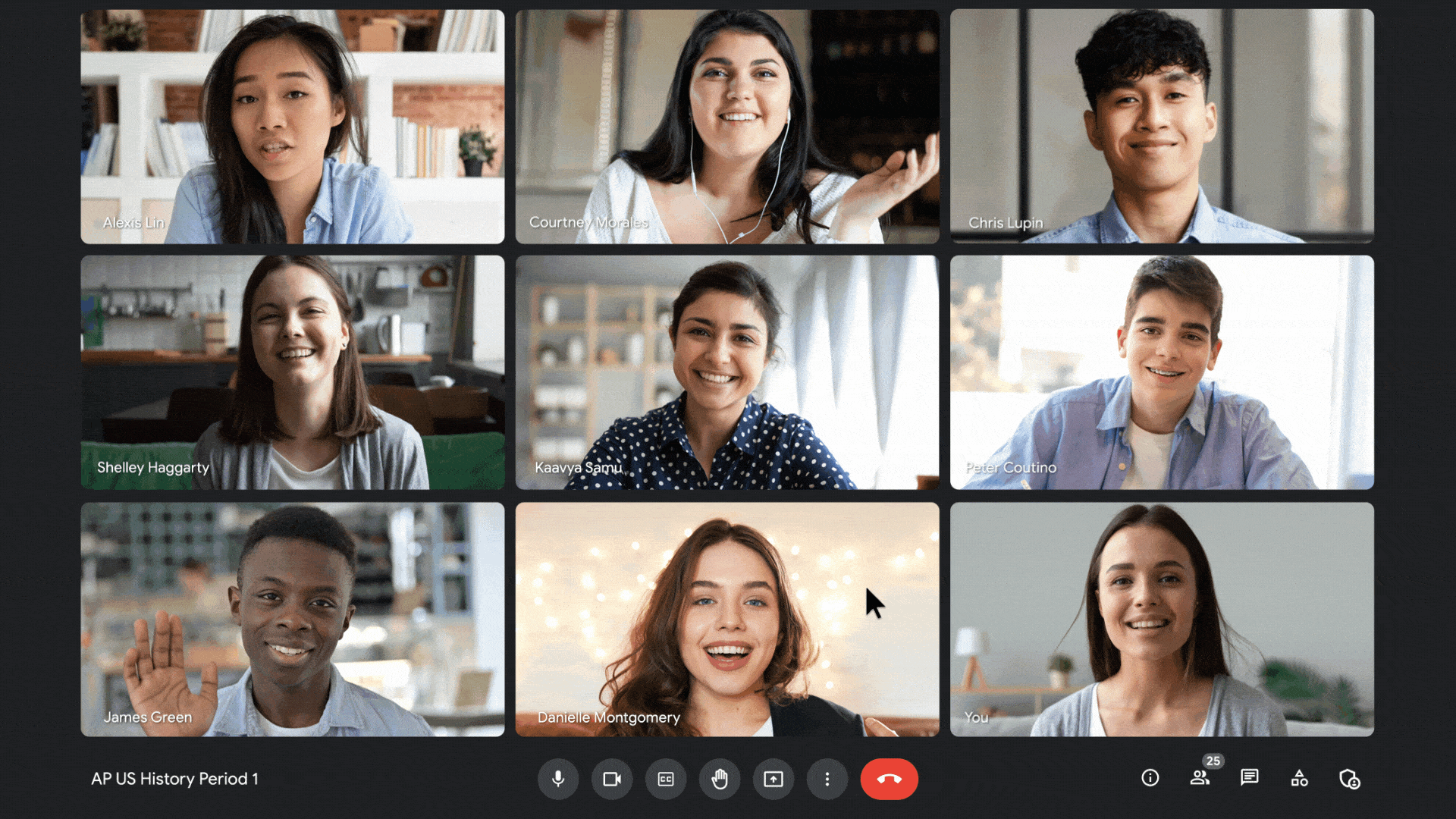 More engaging and inclusive for all types of learners
We recently launched an improved hand-raise icon and sound so students can participate with even more confidence, and teachers can more easily see and hear who raised their hands. People who raise their hands show up in the grid and there is a persistent notification so you can see how many people raised their hands and in what order. And once a student with a raised hand is done talking, their hand automatically lowers.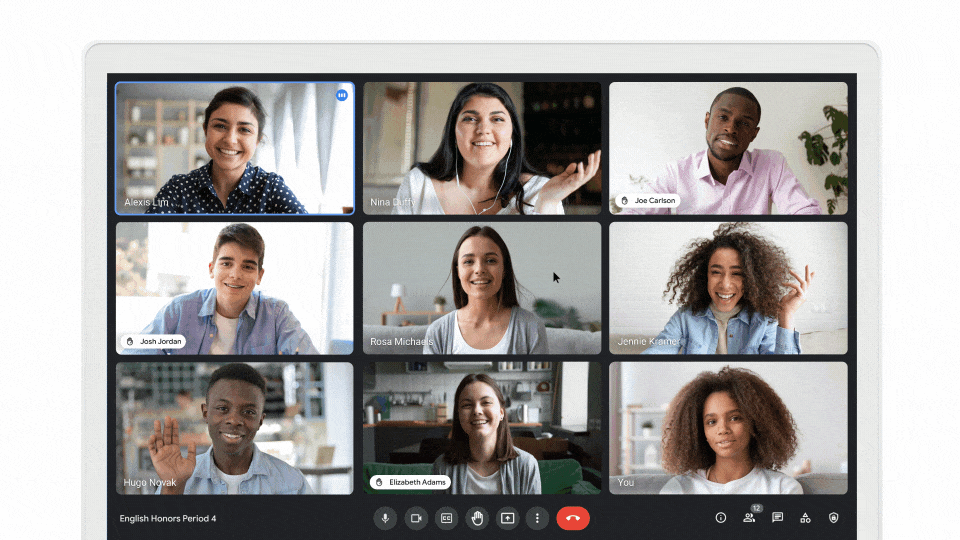 Meet now supports closed captions in five languages so people can more easily follow along and stay engaged. And in the coming months, you'll be able to pin multiple tiles to customize what you want to focus on. For example, students can easily pin a sign language interpreter and the teacher so they can see both at the same time.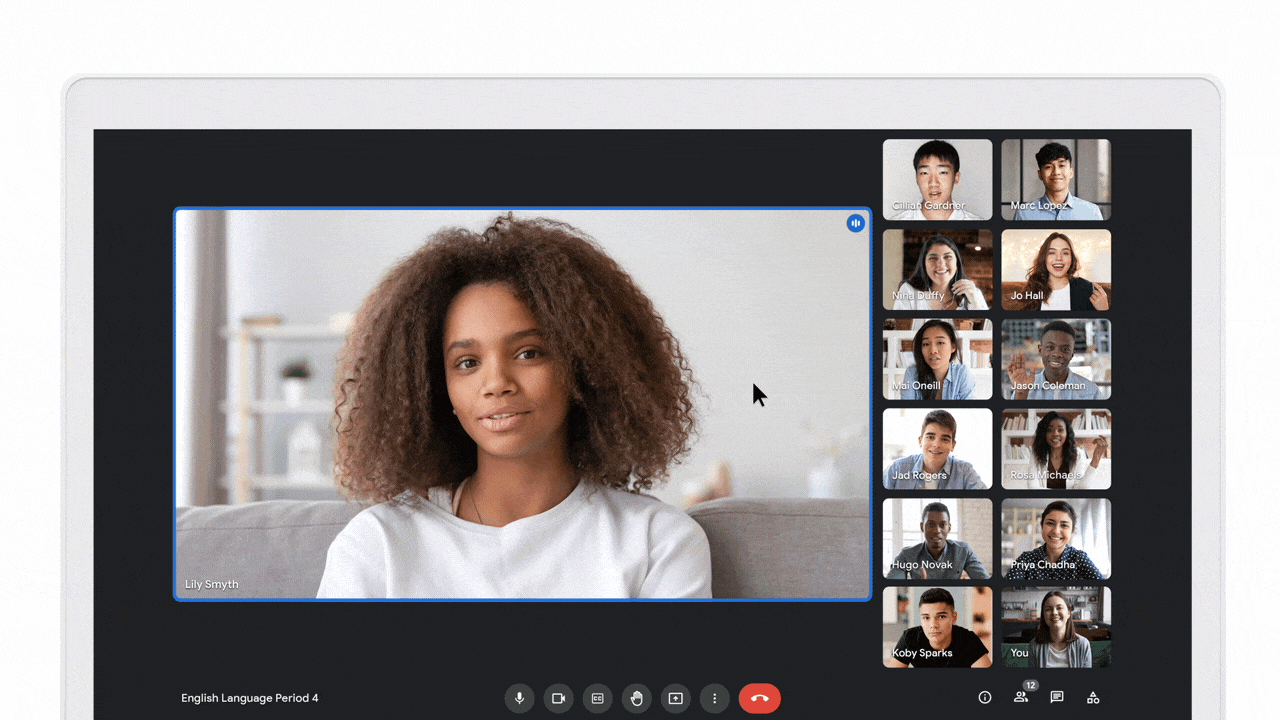 For educators with the Teaching and Learning Upgrade or Education Plus, we're introducing features that take engagement and inclusivity to the next level. Later this year, Meet will offer live translated captions. With live translations enabled, you can listen to someone speaking one language and see real-time captions in another language. We expect this will be especially helpful in multilingual classrooms or when meeting with parents who speak a different language.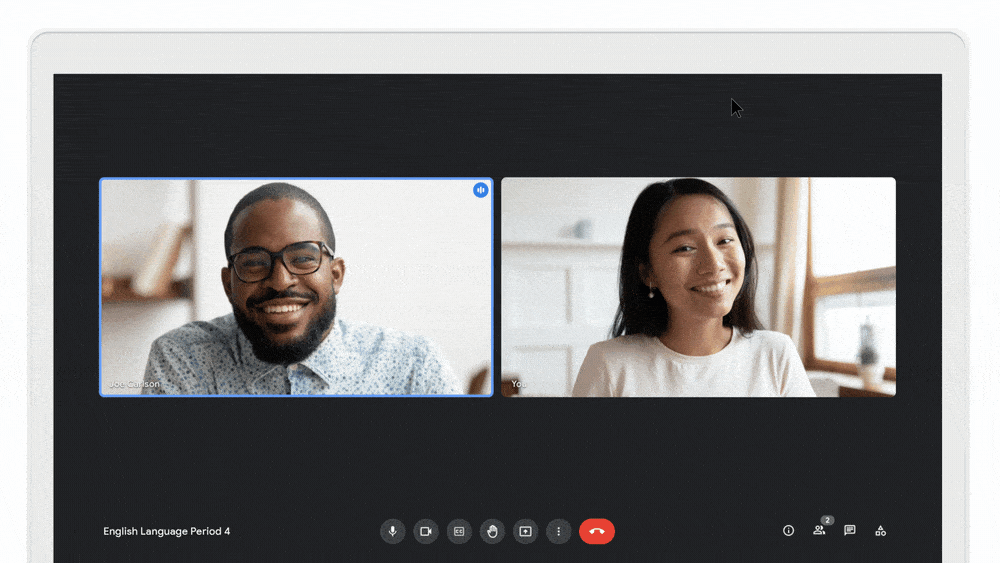 In the coming months, you'll be able to use closed captions during livestreams. You'll also soon be able to host public livestreams streamed right to YouTube so anyone outside of your institution can attend, ideal for school board meetings, school events and more. Public live streaming will be rolling out in beta later this year and will be widely available for customers with the Teaching and Learning Upgrade or Education Plus in early 2022.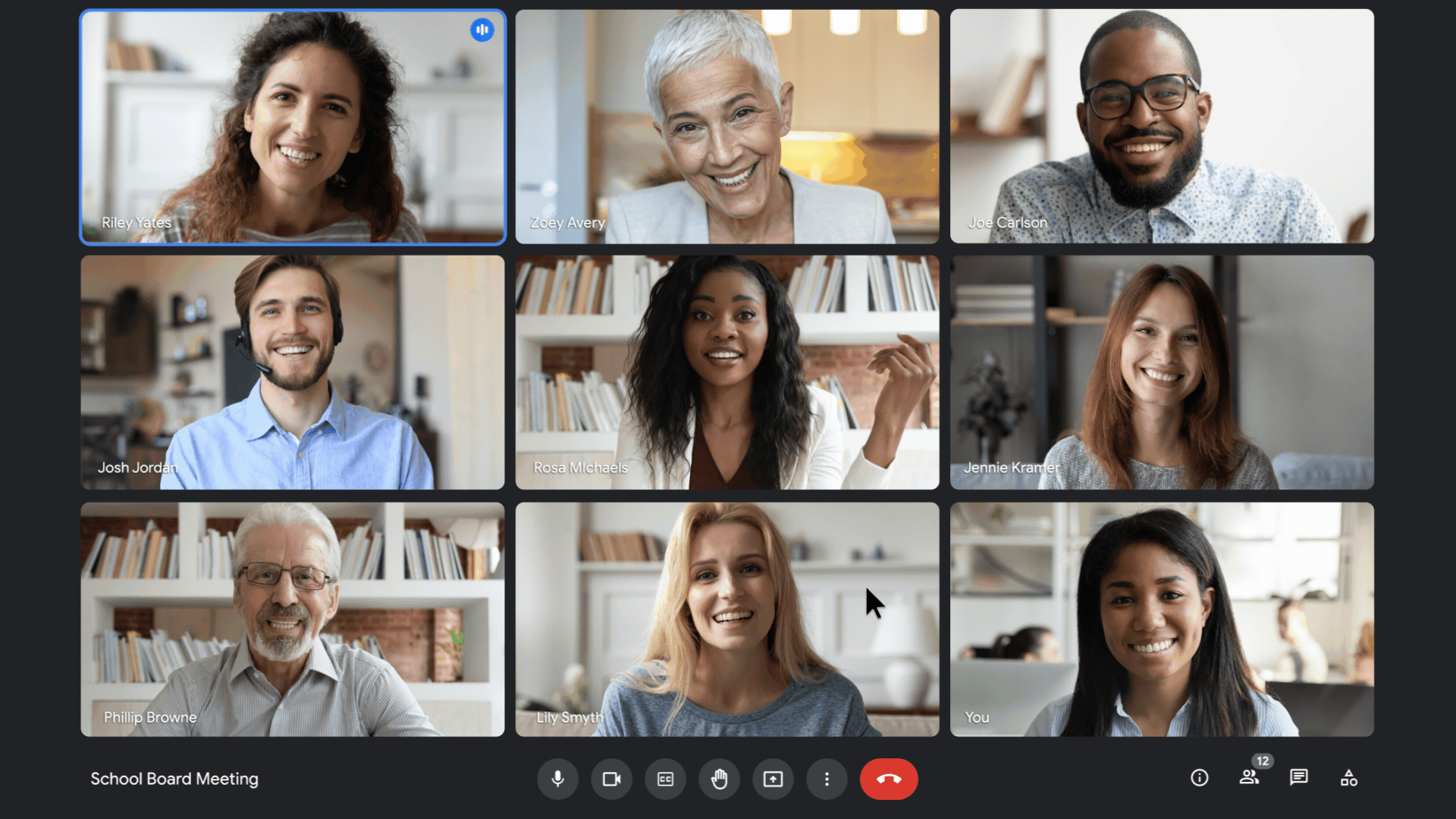 Using Meet beyond distance learning
We've been inspired to see how educators are using Meet to improve the student learning experience, professional development and engage their whole school community. As the needs of school communities change, Meet will keep adapting to help people teach, learn and stay connected — whether they're remote or in person.