In a year when most of our relationships happen at a distance, digital communication can play a role in keeping us connected. When my brother shares pictures of his new puppy (when will I ever get to meet her?), Heart Eyes ? falls short of conveying just how cute she is. And not a day goes by when someone doesn't send me a meme—and sometimes they're so on point that Tears of Joy ? just won't cut it as a response.
Since we introduced Emoji Kitchen earlier this year with a few hundred emoji combinations, people have shared more than 3 billion stickers to express the range of emotions they've felt in 2020. With today's update, we're expanding to more than 14,000 combinations and improving the mixing experience so you can convey your feelings in more ways.
When we first launched, tapping on an emoji yielded a curated selection of designs to express yourself with a little extra zhuzh. Now you have more control and can pick two of any smileys (and then some!) to create a wider array of expressions. Combine Earth ? with Face with Medical Mask ? to convey the state of the world, or Fire ? with Smiling Face with Sunglasses ?  for when 'this is fine'.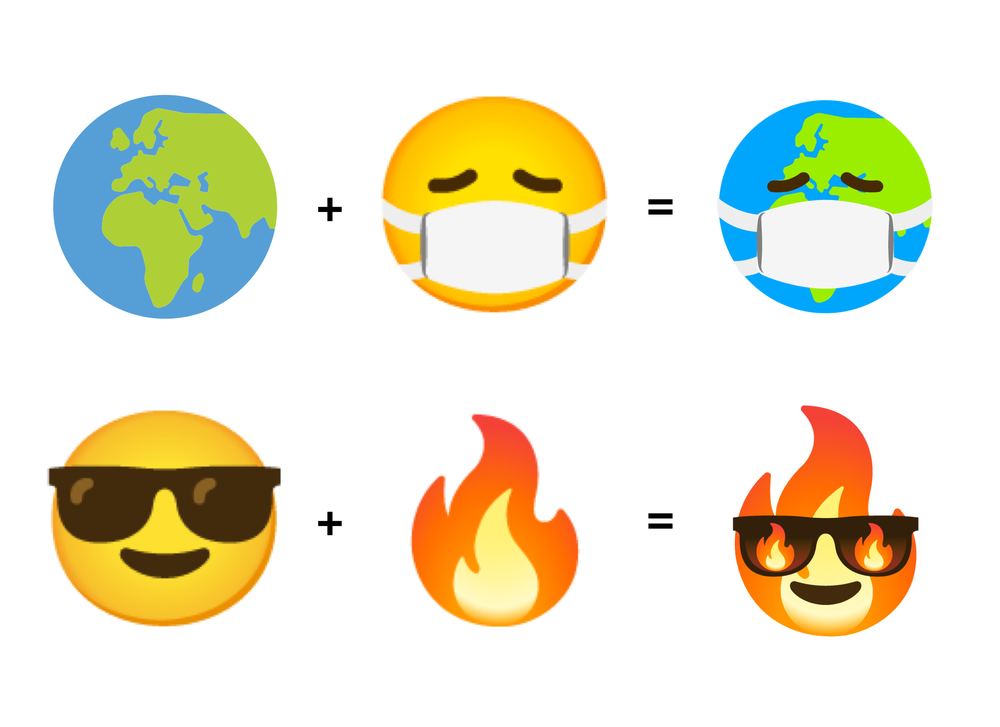 Other times, one heart ❤️ isn't enough so you throw in a few extra hearts to convey the depth of your affection ❤️❤️❤️❤️❤️. You can now amplify the sentiment with Emoji Kitchen when the occasion arises. Just double tap thinking face ? and get a very introspective thinker. Or double tap rolling on the floor laughing ? and your emoji will be falling apart at the seams.

The new Emoji Kitchen is available in Gboard beta today, and coming to all Gboard users in the coming weeks. We can't wait to see what you make!